In recent years, the US Department of Defense under the NNI program has generously sponsored an enormous number of developments related to nanoelectronics, nanophotonics, and nanomagnetic materials. These terms are relatively new, they have replaced the last technological names. However, despite the fact that today nanodevices are pouring out of a horn of plenty, there is still no standard in the world that exactly describes what nanotechnology and nanoproducts really are.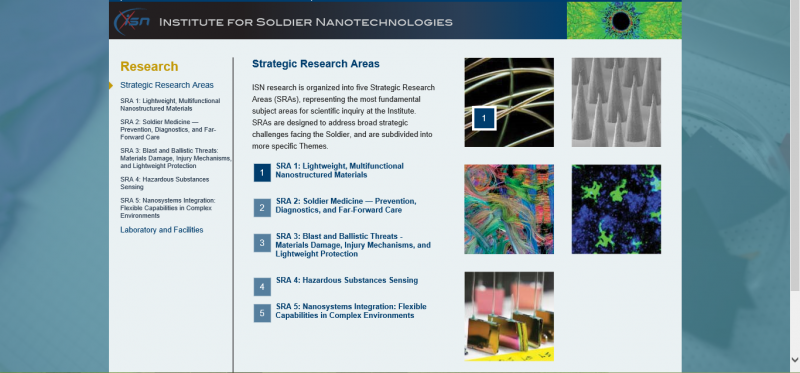 In the US federal program
NNI
("National Nanotechnology Initiative", "National Nanotechnology Initiative") is attended by many structures that support specific areas of nanoscale research. Nevertheless, the US Armed Forces, which invest in nanotechnology development centers around the world, play a decisive role there. In fact, they are elements of the American National Nanotechnology Infrastructure Research (National Nanotechnology Infrastructure Network) and the Network for Computational Nanotechnology.
In particular, the
CRDF Global
(an independent non-profit organization promoting the development of international scientific and technical cooperation) and
Intas
(International Non-Commercial Association for the Promotion of Cooperation with Scientists of the Newly Independent States of the Former Soviet Union) Support with finances (as well as materials and technical assistance)
Institute of Magnetism (IMAG) of the National Academy of Sciences and Taras Shevchenko National University
in Kiev (faculty of radiophysics). Researchers at Kiev universities contribute to the American nanoscience and work in collaboration with scientists from the United States, many of whom come from post-Soviet republics. And in their research reports it is stated: they say, the sponsor is the US Army (
U.S. Army
TARDEC, 6501 East Eleven Mile Rd, Warren, Michigan 48397-5000). Also in the general company with them work and nano-developers who served previously or continue to serve in the US Armed Forces.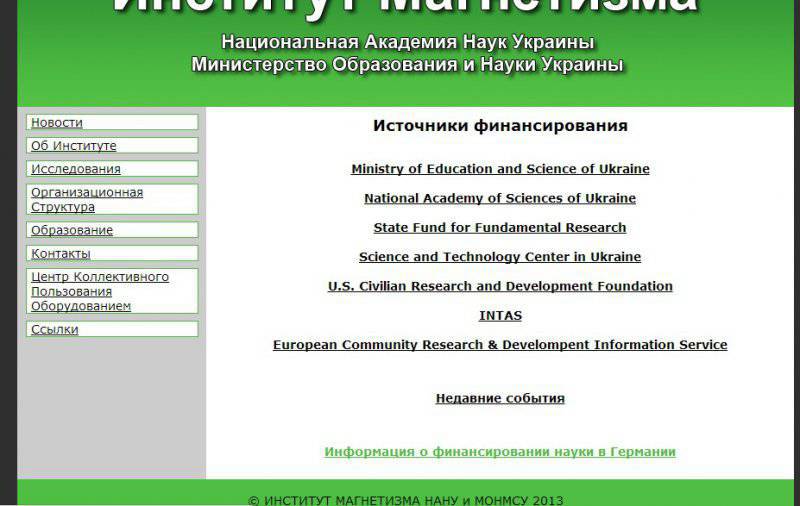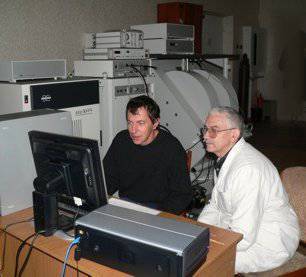 For example,
Thomas Meitzler,
Senior Fellow, Department of Physics, University of Auckland (
Department of Physics, Oakland University, Michigan, USA
), serves in
tank
US troops. And from 2004 to 2008 he worked as a research engineer at the Kennedy Space Center with the US Army. According to information posted on the Internet, Meitzler, together with Ukrainian scientists, is currently engaged in nanoelectronics and spintronics. NNI has recently been paying increased interest to research in these areas.
Hyperstealth and Photo-Stealth:
digital camouflage, invisible tanks and missilesSpintronics and nanoelectronics
are aimed at developing new-generation electronic devices that, in addition, provide higher speed and power, as well as invisibility. Just at the University of Michigan, on the basis of powerful laboratories, they are puzzled over the creation of a universal "invisibility cloak". And not only for people, but also for military equipment.
Video of the American TV channel CNN, telling about the "hyperstealth" technology. "Invisibility Cloak", able to hide from the eyes of not only people, but also military equipment.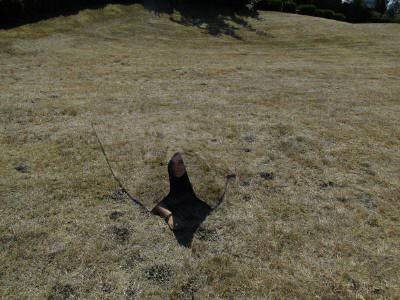 And at the Massachusetts technological alma mater, the Institute of Army Nanotechnology functions (
Institute for Soldier Nanotechnology
), created on the initiative and support of the same US Armed Forces. The results of research and development are already used in the infantry, the Navy and the United States Air Force to increase the combat capability of the army. These include the so-called "digital camouflage", which has recently become officially used by the US Army in Afghanistan and Syria. American soldiers are dressed in a chameleon military form of new materials that can change the "color" to the color of the area: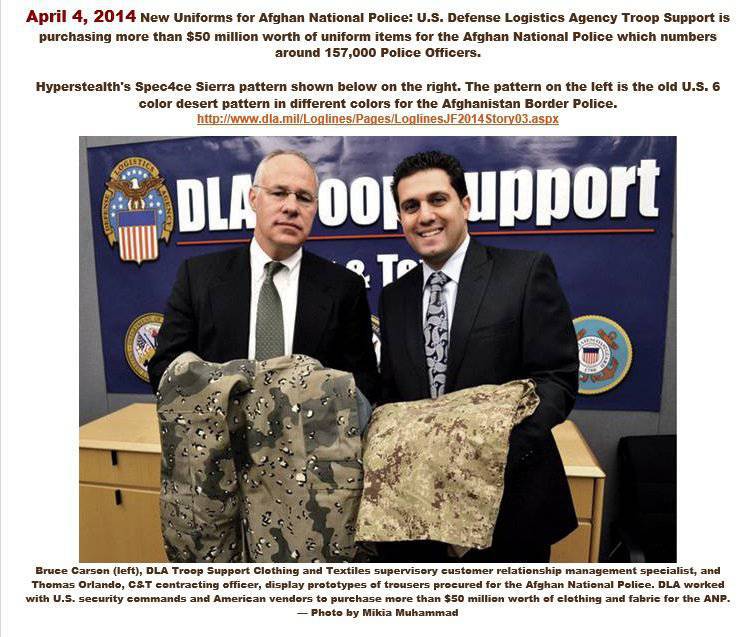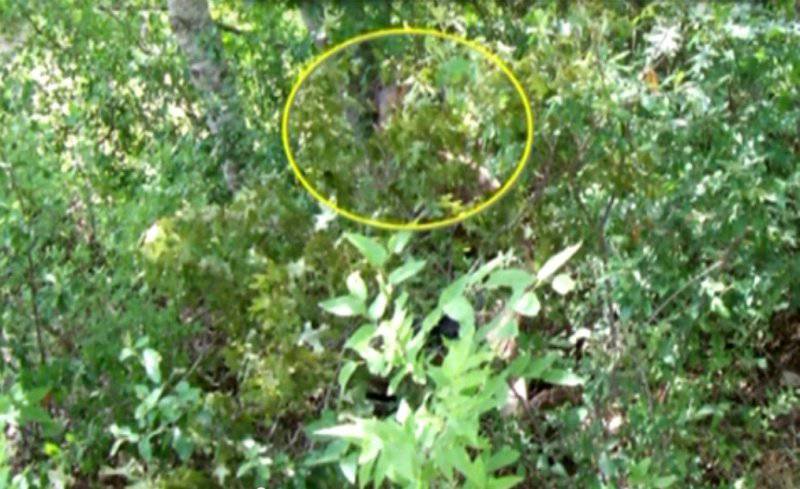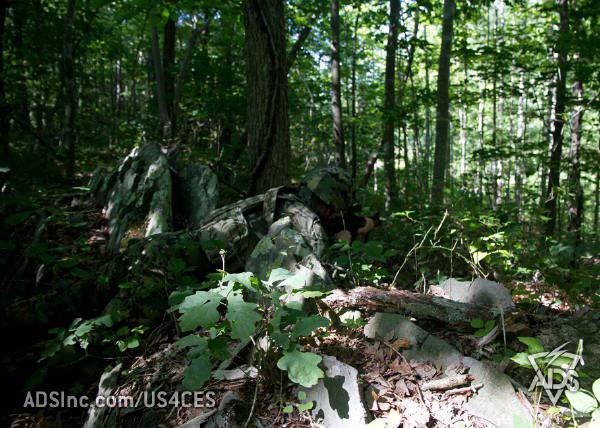 Video. Secrets of camouflage.
The United States also widely advertises nano-medical approaches (financed, among other things, by the National Institutes of Health). Naturally, research in the field of nanotechnology can be used not only for the diagnosis, prevention, treatment of dangerous diseases and the development of new medical and biological equipment, but also for military purposes.
Starting from "fast-healing wounds," based on tissue engineering, and ending with nanobacteria, which are not destroyed either by antibiotics, pathogens, or gamma radiation.
By the way, a striking feature of nanotechnology, among other advantages, is their use absolutely in any industry. This means that in many cases an invention created for peaceful, civilian purposes can easily be applied in the military industry, and vice versa. For example, some military developments are related to the latest types of catalysts, sensors, solar panels, energy devices and means of protection from chemical, biological or radiological
weapons
.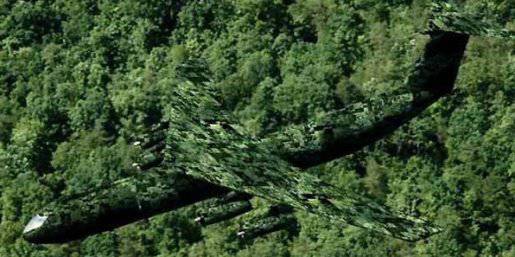 Are the scientific staff members contributing to NNI aware that their research work is already being applied or will soon be applied in the military industry? I think that's fine. At one time, in 1945, this "wolf in sheep's clothing" question became the subject of heated debate after the United States, at the final stage of World War II, dropped atomic bombs on Hiroshima and Nagasaki. Later,
in 1973, the Mansfield Amendment came out,
which imposed restrictions on many studies funded through
DARPA
(Originally - ARPA), a US Department of Defense agency responsible for developing new technologies for use in the military. In other words, the US Department of Defense has no legal right to pay for "purely scientific" projects and research. Therefore, all nanotechnological developments are designed exclusively for military purposes.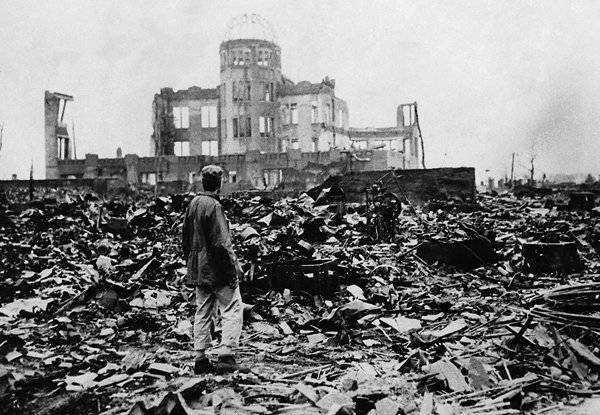 Unforgivable recklessness - to believe that technological revolutions are intended solely for the universal progress of mankind. Scientific advances, as usual, only benefit one, and damage and loss to others.
Sponsoring the United States of numerous centers and programs that study nanotechnology, suggests that this is a kind of tacit call for the use of nanotechnology in military conflicts. And Washington, if they wish, will arrange it in two accounts, there is experience.
The latest military nanosti
The command of the US Army has signed a contract with the American company Lockheed Martin for the development, production and testing of a 60 kilowatt combat fiber laser, the company said. In the future, such weapons will be used to destroy unguided missiles, artillery shells, mortar shells and unmanned aerial vehicles.
***
Advanced Tactics Inc. made the first test flight of the AT Black Knight Transformer flying transformer.
***
Raytheon has created a new chip for next-generation miniature night vision systems. It can be used in almost an unlimited number of applications, ranging from cameras of children's toys and ending with control systems of "smart" cars.
***
NASA experts plan to test the aircraft for the delivery of astronauts and payload to Mars; a message about this is contained on the NASA website. The devices are saucer-shaped and are designed to provide spacecraft braking in a rarefied Martian atmosphere.
***
Visteon Corporation has developed, created and presented to the public a prototype of an automotive instrument panel called Horizon. Three relatively new technologies were combined in this panel, including the spatial recognition of gestures and human hand movements that can fundamentally change how the driver can control some of the functions and systems of his vehicle.
***
Scientists working within the framework of the international project FANTOM5, in which more than 250 participants from 20 from various countries are involved, have created the most accurate and extensive "map" on which all functions of individual genes and parts of the human genome are plotted.
***
Researchers from South Korea have created tiny flexible electronic devices that can be synthesized in one technological step and which can be attached to various living things, including insects and plants. Cyborg-turned, these living things can act as living sensors that can detect various chemicals and monitor the state of the environment.
***
Scientists from the National Institute of Standards and Technology (Institute of Standards and Technology, NIST) have developed carbon nanotubes that can act as an effective defense against chemical weapons.
***
The American company Logos Technologies has received funding from the Pentagon Advanced Research Programs Directorate DARPA to develop a silent electric-electric motorcycle focused on military use. As a result of this program, the military should have at their disposal a two-wheeled vehicle that will allow them not only to travel quickly over long distances, using the advantages of a hybrid propulsion system, but also quietly and imperceptibly moving through the territories occupied by the enemy, moving exclusively on electric propulsion.
Sources:
http://www.dtic.mil/get-tr-doc/pdf?AD=ADA582732 — совместная исследовательская работа ученых Украины и США
http://www.automopedia.org/2009/08/17/10-amazingly-beautiful-stealth-vehicles-of-death/ — использование «Photo-Stealth»
http://www.hyperstealth.com/ — Department of Physics, Oakland University, Michigan, USA
http://isnweb.mit.edu/ — Institute for Soldier Nanotechnology
http://www.inesap.org — INESAP
http://books.google.ru/books?id=jcK6AAAAQBAJ&pg=PT226&lpg=PT226&dq=%D0%B0%D1%80%D0%BC%D0%B8%D1%8F+%D1%81%D1%88%D0%B0+%D1%81%D0%BF%D0%BE%D0%BD%D1%81%D0%B8%D1%80%D1%83%D0%B5%D1%82+%D0%B8%D1%81%D1%81%D0%BB%D0%B5%D0%B4%D0%BE%D0%B2%D0%B0%D0%BD%D0%B8%D1%8F+%D0%BD%D0%B0%D0%BD%D0%BE&source=bl&ots=phhy1Sx-81&sig=s1R0y3OL1bNkqajVlWXkypCIFvo&hl=ru&sa=X&ei=wD56U5zvDuKE4gT68oHACQ&ved=0CCwQ6AEwAQ#v=onepage&q=%D0%B0%D1%80%D0%BC%D0%B8%D1%8F%20%D1%81%D1%88%D0%B0%20%D1%81%D0%BF%D0%BE%D0%BD%D1%81%D0%B8%D1%80%D1%83%D0%B5%D1%82%20%D0%B8%D1%81%D1%81%D0%BB%D0%B5%D0%B4%D0%BE%D0%B2%D0%B0%D0%BD%D0%B8%D1%8F%20%D0%BD%D0%B0%D0%BD%D0%BE&f=false — книга Л. Фостер «Нанотехнологии. Наука, инновации и возможности» в переводе на русский язык
http://science.mit.edu/research/institute-soldier-nanotechnologies — ISN
http://www.aps.org/meetings/calendar.cfm — APS
http://www.dailytechinfo.org/military/ — news from nanotechnology
http://www.nanonewsnet.ru/news/2014/armiya-ssha-zakazala-razrabotku-boevogo-volokonnogo-lazera — сайт о нанотехнологиях в России
http://open-dubna.ru/science/13-nauka/741-kto-pervym-osedlaet-vertlyavyj-spin.html — статья «Кто первым оседлает вертлявый спин?»
http://im.imag.kiev.ua/ru/aboutru.html — Институт магнетизма (ИМАГ) НАН
http://www.linkedin.com/pub/thomas-meitzler/29/168/b43 — Thomas Meitzler