In the Verkhovna Rada of Ukraine, a draft of the widely announced "Memorandum of Peace and Harmony" was agreed. One of the main provisions of this memorandum is associated with the withdrawal of the Ukrainian army from the south-east of Ukraine (now - DNR and LNR) to the place of permanent deployment. Reports about it
RIA News"
.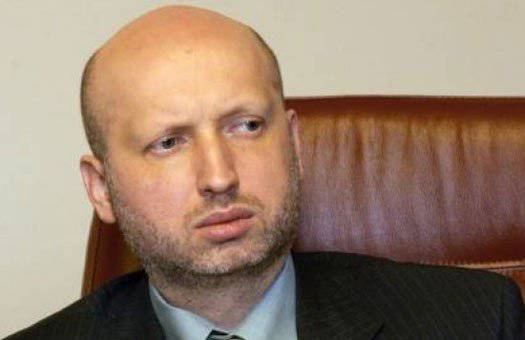 Oleksandr Turchynov presented an excerpt from the memorandum on this issue:
The Verkhovna Rada calls for the return of the participating military to the places of permanent deployment.
Another important point of the memorandum is the point about the need for constitutional reform, taking into account the principle of decentralization of power.
If the memorandum is adopted by the Verkhovna Rada after the adoption of its draft, then the Russian language in Ukraine is guaranteed "special status" under the new constitution.
The points of the memorandum inspire optimism, but none of the deputies themselves have commented on the legal weight of the adopted draft memorandum and the memorandum itself. The dubiousness of this document is also manifested on the basis of its assessments by the "party of power" - "Batkivshchyna", whose representatives declare that the memorandum "does not take into account the interests of Ukrainians".
The peacekeeping status of the document is also doubtful because alarming reports are coming in from the territory of Ukraine about the transfer of additional forces from the Dnipropetrovsk region towards Donbass. Resource
http://www.vladtime.ru/
With reference to sources in the people's militia, the DPR provides information on the transfer of dozens of military vehicles to the borders of the Donetsk People's Republic. This information is verified.