The so-called Prime Minister of Ukraine Arseniy Yatsenyuk in an appeal to the European Commission and the heads of state of the European Union, said that Kiev is going to file a lawsuit with the Stockholm Arbitration Institute of the Chamber of Commerce. The lawsuit will be directed against Russia, which announced the transition to a prepayment system for the sale of gas to Ukraine in connection with total non-payment from Kiev.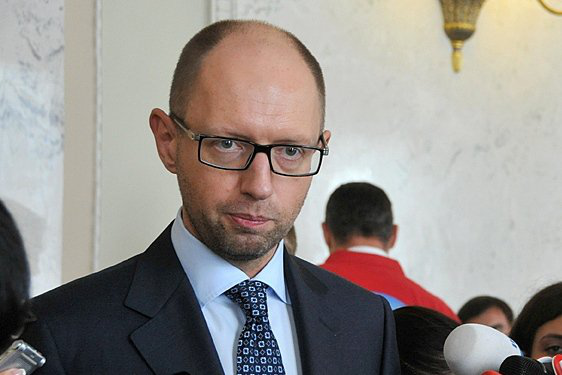 Arseniy Yatsenyuk quotes
ITAR-TASS
:
We are compelled to state that in the event of the refusal of the Russian Federation to settle the dispute, the relevant claim will be submitted at the end of this month to the Arbitration Institute of the Stockholm Chamber of Commerce. Ukraine is ready to resolve the dispute in the framework of both arbitration and non-arbitral settlement.
At the same time, Yatsenyuk recalled the position of Ukraine, according to which it is ready to begin to pay off the accumulated debt, which has already exceeded 3 billion. This position is that Moscow "should" return to the discussion of gas discounts for Ukraine, and then proceed to the sale of natural gas at a price of 268,5 dollars per 1000 cubic meters.
Ukrainian Information Agency
"UNIAN"
reports that the Ukrainian "cabinet" offers European countries to generally move the point of reception of Russian gas from the western borders of Ukraine to the east. Quote:
We propose to transfer the point of reception of Russian natural gas to the Russian-Ukrainian border and sign new relevant agreements that will allow European gas companies to use the free capacity of Ukrainian underground gas storage facilities in the common interest of energy security.
In fact, this is a proposal for the EU countries to fully dispose of the gas transportation system of Ukraine and its strategic deposits of blue fuel.