Ukrainian paranoia: SBU found 25 frame on Russian TV channels
The press secretary of the Security Service of Ukraine, Mrs. Ostapenko, stated that the SBU specialists conducted a thorough analysis of TV shows on Russian TV channels and concluded that Russia is "embedding" 25 in the broadcasting, which has a negative effect on the psycho-emotional state of Ukrainian TV viewers . Reports the edition about it
"Ukrainian national news"
.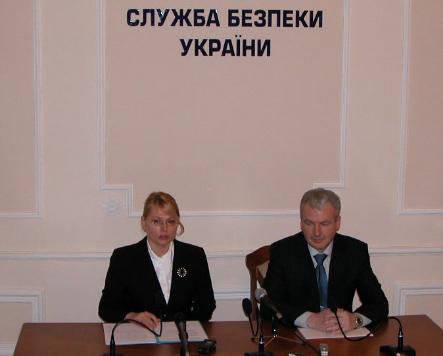 Specialists in the SBU, according to the same Marina Ostapenko, "isolated" the captions, which the Russians "insert" into the broadcasting of their TV channels. This, in particular, is about the Russia 24 channel. Here, Ukrainian exposers of 25 frames during the storyboard saw this:
"The dead Bandera", "National Guard - killers" and "set fire to the" Right Sector ".
Ostapenko states that such methods are prohibited by international law, and reports that experts are preparing a full report on the "presence of the 25 frame," followed by an assessment of the actions of Russian TV channels in Ukraine.
In addition, the SBU states that the presentation of information by the Russian media comes with a shift in emphasis and excessive pressure on the emotional state of the audience.
Russian experts have conducted their own research of TV programs that Russian TV channels show for Ukrainian and not only Ukrainian viewers. Even the most rigorous storyboard research
news
issues, analytical programs and programs of a different nature did not lead to the discovery of the so-called "25th frame" mentioned by Ms. Ostapenko - hidden information.
If the SBU staff are really sure that there is a banned television action on Ukrainian citizens on the part of Russian TV channels in the absence of one, then medical workers (psychiatrists and psychotherapists) should be interested in this case, who should have sent "specialists" with paranoid ideas for thorough diagnostics followed by intensive therapy. .
In social networks, Marina Ostapenko has already been called the Ukrainian version of Jen Psaki.