Early in the morning, the Ukrainian punitive detachments began a massive shelling of the Slavyansk area. This led to the partial destruction of the homes of civilians in the streets of Dimitrov and the Order Bearers. Reports about it
ITAR-TASS
with reference to the locals.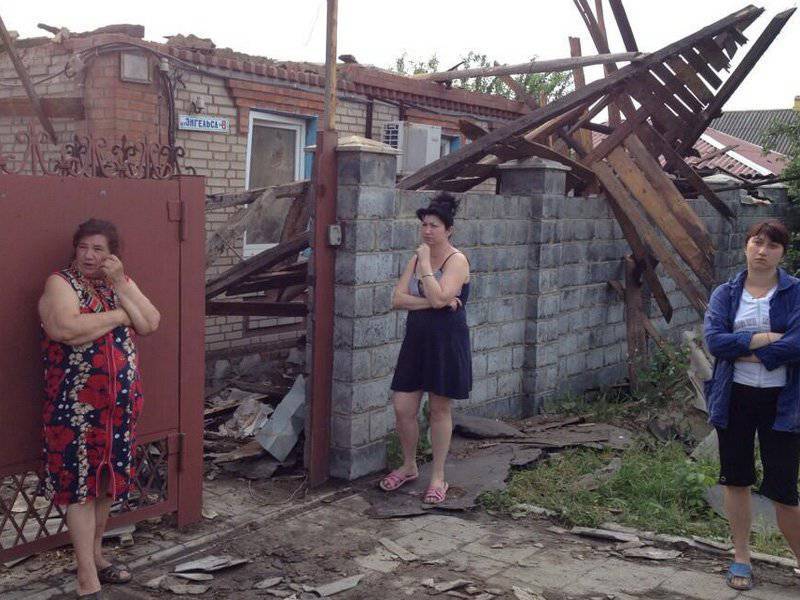 People who say that lately they have begun to get used to the shelling of the suburbs of Slavyansk, will equip cellars and basements of houses as improvised shelters.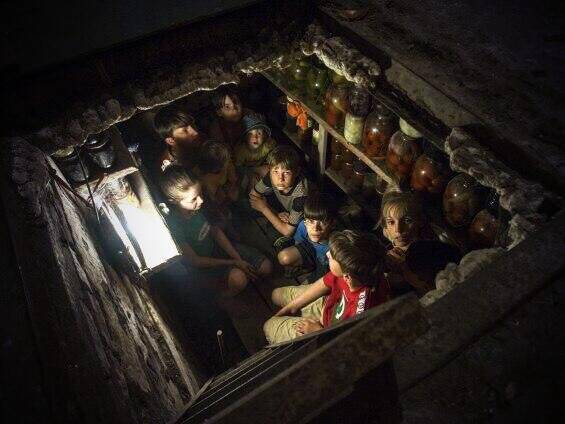 One of the local residents tried to hide from the shelling in the cellar of her own house, but did not have time to do it, and a fragment shattered her head. The incident occurred on the street Order, lying in the direction of Nikolaevka. Wounded woman in a dilapidated house was discovered by Slavic militiamen who called the ambulance. According to preliminary data, a resident underwent a complicated operation to extract a fragment in a local hospital. The patient's condition is assessed as satisfactory.
From early morning on May 20, the Ukrainian military and militants of the so-called National Guard, which also includes the Right Sector radicals, began shelling the suburbs of Slavyansk and Kramatorsk, which turned into a symbol of resistance to the Kiev junta. One of the most affected by the shelling by the Ukrainian military and the Nazi guards in Slavyansk is Engels Street.
At the same time, the Ukrainian media continue to come out with amazing materials stating that it is alleged that the Slavic militia themselves decided to subject the residential arrays of their own city to mortar and artillery bombardment, choosing women and children as targets to provoke the Ukrainian army.