May 21 will begin all-army competition "Aviadarts-2014"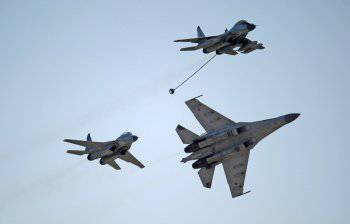 According to the
ITAR-TASS
, with reference to the official representative of the Russian Air Force Colonel Igor Klimov, on May 21 in the territory of the Voronezh region all-army competitions in air training "Aviadarts-2014" will begin, in which 71 crew of various kinds will participate
aviation
Air Force
"From May 21, the crews of operational-tactical, military transport, long-range and army aviation based at the State Aviation Personnel Training Center and troop tests of the Russian Defense Ministry (Lipetsk), the Air Force Academy (Voronezh) and the Pogonovo Air Force test site (Voronezh region) during 6 days will compete for the right to be called the best, "Klimov said.
It is worth noting that this is already the second competition covering all types of Air Force aviation, to which the best pilots from parts, formations and associations of Siberia, the Far East, the North Caucasus, the Urals and the Polar region will arrive. They will compete under the direction of the Commander-in-Chief of the Air Force, Lieutenant General Viktor Bondarev.
According to Klimov, aviation technology continues to arrive at the airfields of Voronezh, Lipetsk and Ryazan. The competition will be attended by Su-25, Su-25СМ, MiG-29, MiG-29СМТ, Su-27, Su-27СМ, Su-24, Su-34, Il-76МД, Tu-22М3, and ars. 24, Ka-52, Mi-8МТ, Mi-28Н, Mi-8МТВ-5.
"During the competition, the pilots will compete in firing accuracy of guided and unguided aircraft rockets (NAR), from aircraft cannons and bombing at ground targets, cargo dropping for accuracy. Fighter aircraft will carry out maneuverable air battles at various altitudes, "Klimov added.
In addition, the crews will have to cope with the air defense system, represented by the latest Pantsir-S anti-aircraft missile system, as well as the C-300 anti-aircraft missile system.
Observation of piloting and hitting targets will be conducted using unmanned aerial vehicles.
"Also, participants of the competition will comply with the standards for physical training, pass theoretical exams according to the rules of flights in the vicinity of the test site and the procedure for the use of aviation weapons, will work out practical skills of piloting aircraft in various force majeure circumstances on flight simulators," Klimov said.