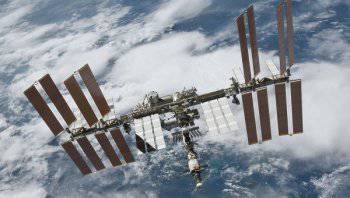 According to RIA
"News"
, in Berlin, a press conference was held with the participation of the head of NASA, Charles Bolden, who announced plans to deliver astronauts aboard the International Space Station using private spacecraft, which would eliminate the need for Russian assistance by the year 2017.
Bolden also noted that the ISS is controlled by the United States, Japan, Russia, Canada and Europe, and none of the participants can not cancel the project of their own accord. According to Bolden, "there are no irreplaceable countries on the ISS."
It is worth recalling that 13, May 2014, Deputy Prime Minister Dmitry Rogozin said that after 2020, Russia will be engaged in more promising space projects than the International Space Station, especially since the US sanctions do not allow them to be regarded as a reliable partner.
Because of the Ukrainian crisis, NASA suspended cooperation with Russia, retaining only those projects that are of interest to the Americans themselves, in particular the ISS. Shortly thereafter, a message appeared on Twitter Rogozin that Americans can "deliver their astronauts to the ISS using a trampoline."
The International Space Station has become the largest scientific and technical project in modern
stories
In which 16 countries participate: Russia, Japan, USA, Italy, Canada, Belgium, Denmark, Netherlands, France, Norway, Spain, Sweden, Germany, Great Britain, Switzerland and Brazil.