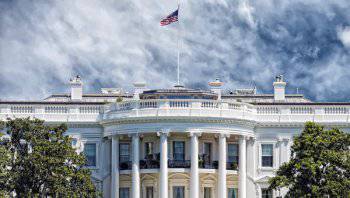 According to RIA
"News"
, on Monday, White House spokesman Jay Carney called on Russia to assist in the export of the remaining chemical
weapons
from the territory of Syria.
"At the moment, it has been exported to destroy 92,5% of chemical weapons that belonged to the Syrian regime and have been identified (by the international community). But we are concerned about how they fulfill their obligation to export the remaining 7,5%, "he said. "We expect Syria to fulfill its obligations, and we expect that Russia, which in fact vouches for Syria in this matter, will fulfill its obligations."
In addition, Karni noted that "no actions are now intended" to achieve the fulfillment of the commitments from Syria, but this issue is taken "very seriously". According to the press secretary, the export of the remaining chemicals is difficult due to collisions near the warehouses where they are stored.
It is worth noting that last week high-ranking officials from several countries shared their suspicions that chemical weapons continue to be used in Syria. According to French Foreign Minister Laurent Fabius, they have data on 14 suspected cases of Syrian military use of chemical weapons against militants since October 2013.
It is worth recalling that in late February, the Syrian authorities submitted a new plan for the export of all chemicals from their territory until 27 in April. However, it was not possible to implement it. According to the resolution of the Organization for the Prohibition of Chemical Weapons, Syria must completely get rid of chemical weapons by the end of June 2014.