North Korea completed the construction of two warships
Blog
bmpd
reports, referring to the American web resource 38north.org, that the DPRK has completed the construction of two ships of the class "corvette" of a new type. This is indicated by satellite commercial images published by DigitalGlobe.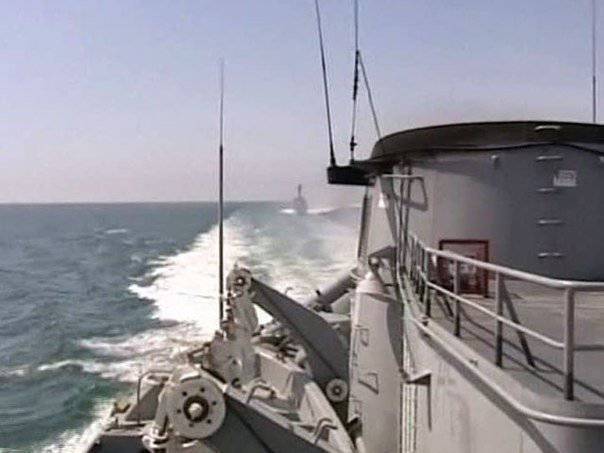 So, one of the corvettes was filmed by DigitalGlobe in December last year at the Nampho shipyard located in the western part of the DPRK. Pictures of a similar vessel received about a month later at another shipbuilding plant in Nadzhin, which is located on the east coast of the country.
Despite the fact that many details of the corvettes are quite difficult to distinguish in the pictures, according to experts, the length of the ships is 76 meters, the width of 11 meters and the standard displacement of approximately 1300 tons. A characteristic feature is the presence in the stern of an extensive helipad about 30 meters long, which allows you to receive helicopters of the classes Mi-4, Mi-8 and Mi-14. In addition, on the satellite images in the nose of the corvettes are visible four jet bombs, resembling the old Soviet RBU-1200.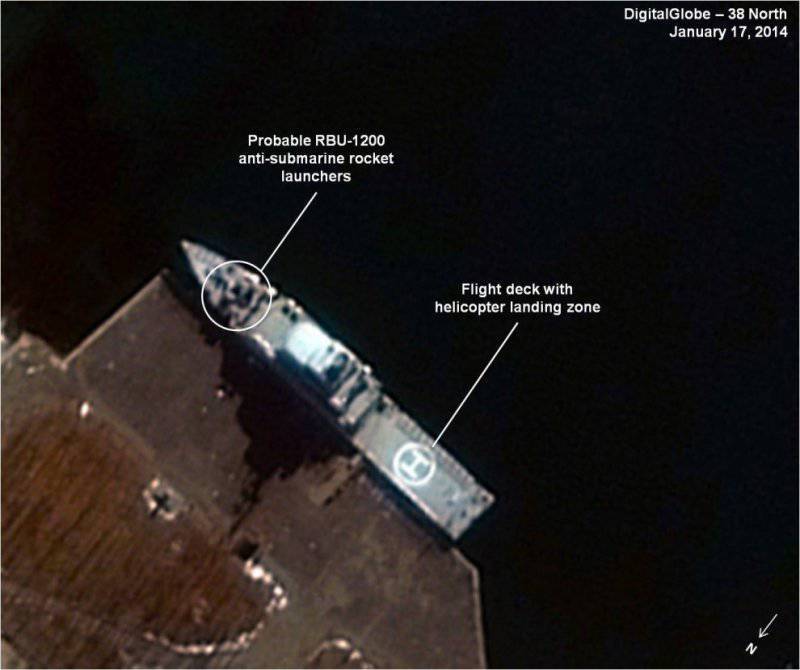 According to experts, the developer of both ships, most likely, is the Shipbuilding Design Institute in Nampo. It is assumed that the lead ship was laid there at the beginning of 2010, and it was launched into the water in 2011. The construction of the second corvette began in 2011 and ended in about a year and a half. Since both ships are still at shipbuilding plants, they have not been finally put into operation yet.