Who doubts that Russia has withdrawn troops from the borders of Ukraine?
On the statements of representatives of the Russian authorities that the Russian troops, after conducting exercises in the regions bordering with Ukraine, are returning to their places of permanent deployment, the NATO command responded in the key that has become customary lately. The alliance said they "did not notice" the withdrawal of Russian troops from the border with Ukraine. Reports about it
Interfax
.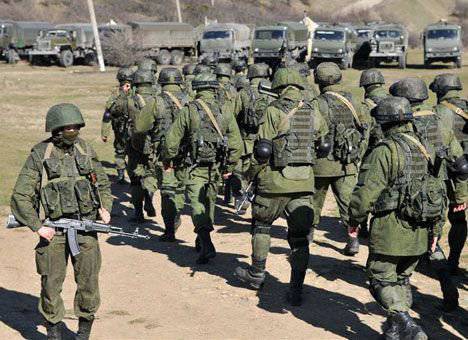 The statement of the press service of the Russian president was as follows:
In connection with the completion of the planned spring phase of training troops, which provided for their redeployment and held, in particular, at the testing grounds in the Rostov, Belgorod and Bryansk regions, Vladimir Putin gave the command to the Minister of Defense to return the troops involved in the exercises to the permanent deployment sites and continue combat training on nearby landfills.
The answer came from Brussels:
We have no information about any movements (Russian troops - approx. "IN"), which we could confirm.
But NATO should be well aware of other movements - movements of the Ukrainian borders. After all, if we consider that the DNR and the LC from 11 in May are sovereign republics, then the Russian troops clearly moved away from the borders of Ukraine. Or Ukraine has withdrawn its territory from the Russian troops.
Against this background, the presidential candidate of Ukraine, Yulia Tymoshenko, calls for a so-called all-Ukrainian referendum on the country's accession to the North Atlantic Alliance and the EU. Reports about it
RT
. Yulia Timoshenko:
At a time when ... every Ukrainian family lives in a heavy premonition of war, when our army is not strong enough to protect our borders - we need to find difficult but effective solutions to bring peace to Ukraine. Such a decision could be Ukraine's accession to the EU and NATO.

That is why I offered to immediately hold a referendum on these issues.
What does the term "All-Ukrainian referendum" mean in terms of Tymoshenko, given the fact that the Donetsk and Luhansk regions (people's republics) declared their sovereignty - the candidate did not clarify.