Two trillion septillion dollars in damages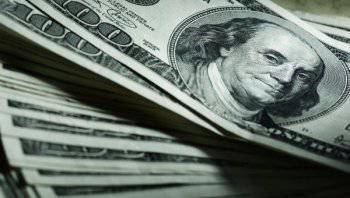 According to RIA
"News"
, with reference to the newspaper
New York Post
, one of the residents of New York filed a lawsuit demanding to pay him damages in 2 of one billion (number with 36 zeros) dollars. As the newspaper notes, this amount does not reach across the globe. For example, the GDP of the American economy for 2013 a year amounted to 17 trillions of dollars, world GDP is about 75 trillions.
The Federal Court of Manhattan received a lawsuit against the city of New York, the management of the urban transport system, two hospitals, a store, a dog owner, as well as other citizens from 62-year-old American Anton Purisima. The man made a wide variety of accusations - from violations of human rights, to attempted murder. In particular, Purisima blamed the owner of a "rabid" dog that bit him with a finger, and a "couple of Chinese" who photographed him without permission in the hospital where he sought medical help.
According to the plaintiff, his pain and suffering cannot be assessed in terms of money, so they are "priceless". It is worth noting that a photo of a bloody finger was attached to the suit.