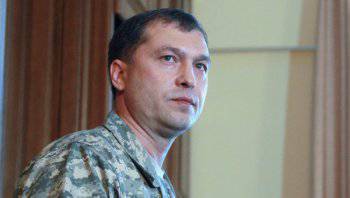 According to RIA
"News"
, "People's governor" Valery Bolotov was elected head of the Luhansk People's Republic. As representatives of the LC, he has already taken the oath of allegiance.
In addition, the State Council, which serves as the interim parliament of the self-proclaimed republic, adopted the Constitution. It is noted that on Sunday in the cities and districts of the LPR people's meetings were held, in which deputies of the State Council were elected.
It is worth recalling that Bolotov was proclaimed 21 April as the "people's governor" of the Luhansk region during a meeting of the "people's gathering" in the building of the Lugansk administration of the SBU.