"Prophetic" clip of the group "Caste" for the boys from the Donbass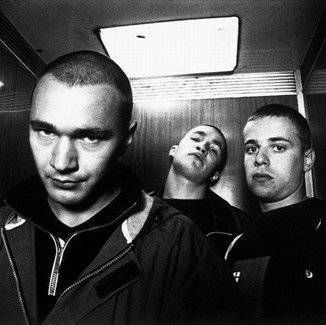 Almost a year ago my publication came out.
"Let's check our watches"
. For those who are too lazy to follow the link, I'll briefly remind you that the article partially affected the cult of consumerism and the "greenhouse" of the new male generation. Here is an excerpt:
We are changing. We become consumers. Today in the school of my district, where I grew up and studied (on the outskirts of the city), where I was defeated on 1 on September just because I was from the city center and dressed like a dude, there are already guys in spirit and dress almost like girls, there are no fights and fights! Everyone grows in a greenhouse, well, almost everything. Are these objective processes related to consumer society? - Yes. Do they need to be discussed and alarmed?
Everything would be fine if the words of the clip, which I then cited as an example, with 80% correspond to the realities of today's Donbass and southeast of Ukraine as a whole. Especially since 2: 05
Agree that the words in the song: "
wish peace
"And"
but in peacetime we live
"today beat right in the heart?
And now I read an excerpt from the address of Igor Strelkov, who has already made a noise in the network:
Heeding this call, we got
weapon
. Captured in warehouses, taken away from the Ukrainian military and police, bought from underground merchants for incredible money. And now we have a weapon. It is not deep in the rear - not in Donetsk, Lugansk or Makeyevka, not in Shakhtersk or Anthracite. It is at the forefront of defense - in the besieged city of Slavyansk, Kramatorsk, Konstantinovka.
In Slavyansk - 120 thousand population, twice as large in Kramatorsk. There are a total of 4,5 million people living in Donetsk region ... But I confess honestly, I didn't expect that there wouldn't be thousands of men in the entire region who could risk their lives ... on the front line where they actually shoot every day.
While still in Crimea, I had to listen to stories that when the miners get up, they will tear everyone away with their bare hands ...
What to add? That's it, nothing. Beer, sofa, credits and mistress defeated the instinct of a warrior and a fighter? Or just not enough motivation? Everyone makes a choice for himself. The author of these lines also has his own dilemma. For example, go against their parents, who maydanutye, and, perhaps, did not create their own family. The piquancy of the situation is that once I was a liberal (of which I repented on the site
"Military Review"
almost 2 years ago) and retreated from the army. Shame on you Of course. Of course, you can indulge yourself, as if I waged an information war long before Euromaidan. But to whom is this easier? Residents of Slavyansk or relatives of victims in Odessa? And the most annoying thing is that I just focused attention on the extinction of the "Russian spirit" of the Southeast. And even gave an example for the same Odessa, even 1,5 a year ago, we read
here
. Long before Yarosh's statement that their dream came true and the Bandera army passes the Dnieper, I wrote that year:
Supporters of the SS Division "Galicia" are already preparing to cross the Dnieper
In fairness, I note that maydanutye and Bandera are also afraid to go to the front. It is enough to read any comments of the Ukrainian media on the returned military conscription in Ukraine. But this is not warm at all, right?
PS On the avenue and the embankment of my Russian-speaking, but almost Russophobic city of Berdyansk, half-naked consumer individuals walk who simply speak Russian. And in neighboring Mariupol - grief and suffering. What is this, a resort and a comfort zone, giving rise to the illusion of confidence in the future and the association of its material "success" with the Ukraine project? As they themselves like to boast about the network, responding to the reproach of using the Russian language, "70% of Irish also speak English, but this does not prevent them from inciting English armored vehicles." Only one thing is strange, why have many names Sidorov, Ivanov? Okay, there is already a Russian-speaking Kovalchuk. Thus, in the southeast of Ukraine, a crisis of self-identity and consumerism, coupled with media propaganda, simultaneously overlapped each other. The result is a hellish mixture of indifference and even Russian-speaking Russophobia.