Listening to Strelkov. Opinion from Ukraine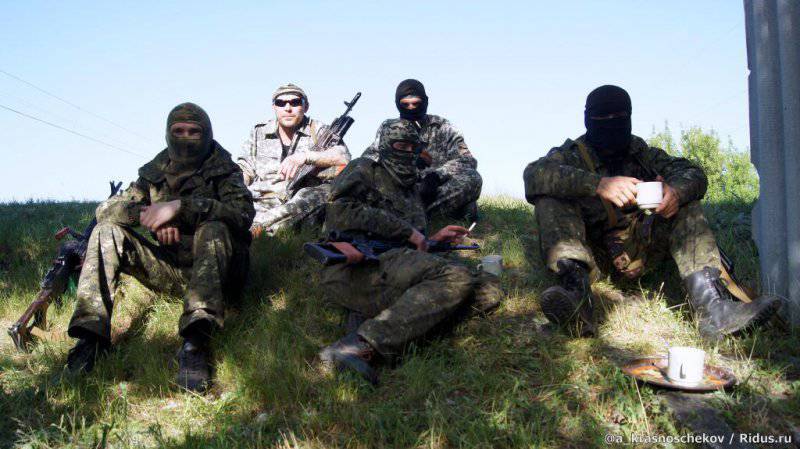 Listening carefully
Igor Strelkov's statement
I decided to get an opinion on this matter from my friends in the DPR.
And it came out more than overwhelming.
My friends in the same Kramatorsk as it were recorded in the militia from the very first days. Not youngsters. It is full of adults. However, no one is in a hurry to take them into battle squads, to arm and lead on the enemy. For repeated appeals there was only one question: "Do you have experience of military operations?" From where, excuse me, did he have to come from the inhabitants of Ukraine, who had never fought with anyone? The result - sit at home and wait. With a rather categorical parting words: "Do not meddle. There will be a need - let's call. "
All militias have one question: "What, forgive?" In a month and a half, we could take all who want to really defend their city and teach them "military affairs in a real way." At least at the elementary level. To be able to restrain the same ukroarmiya on the same level with it. And those who are better prepared, would be engaged in pinpoint strikes.
Is everything logical? It seems to be. It turns out that just cannon fodder, even if properly tuned, comes to nothing. Then why these "women's battalions"? Or girls took part in the database? I doubt it.
Strange war, strange performance. I cease to understand.
Today talked in the media about the battles in Kramatorsk. The fact that the National Guard under the technique was not allowed. So she did not particularly rush. "Slid" on the edge of the city and went to Slavyansk. And no one really detained them. Strange? Me too. This is despite all that in Kramatorsk there are armored personnel carriers and grenade launchers. But - did not grow together something.
Strange war. The junta's troops fired several gun shots, destroyed the pavilion at the bus stop. Everything. And they went to Slavyansk. And no one held them back.
It is clear that in the army of Donbass first of all commanders with experience are needed. And fighters with experience in maintaining the database. Where to get, sorry? From the chemical defense battalion, what was in Iraq? Or those who are a mercenary fought somewhere? Ridiculous. A mercenary - he is a mercenary in Africa. With all that it implies.
Why, then, did the leaders of the resistance in Kramatorsk actually neglect those who sincerely wish to participate in the defense of their land and city? During this time one could really teach the basics of military science not one dozen people. Why did no one do this? After all, people recorded in the militia, stood in lines for hours. And throughout this time, there have been absolutely no demand.
And Strelkov says truthful, but not quite fair things. We are not cowards. We are ready to join the ranks of the defenders. We are ready to take
weapon
. And, if the whole problem is that we have no combat experience ... well, I don't know.
To be honest, strange and insulting.