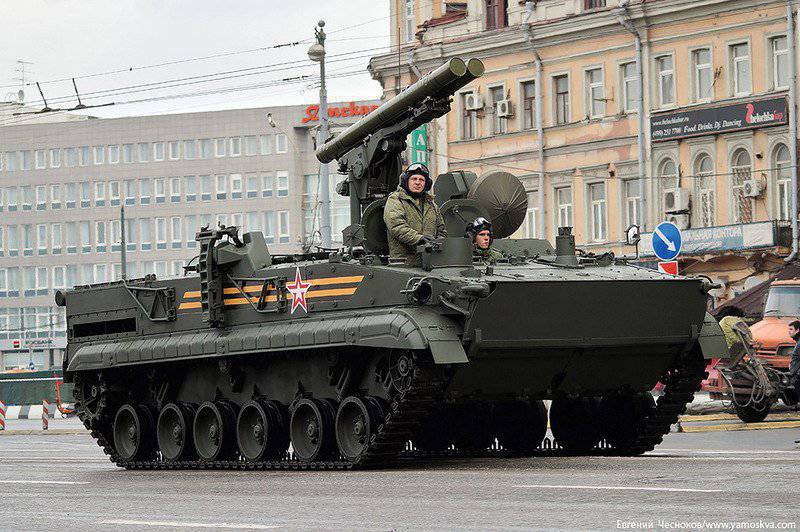 Azerbaijan has ordered modern rocket systems Chrysanthem-S from the Russian company Rostekhnologia.
According to Azeri defense, Vesti.Az reports that the combat kit of this system consists of four different missiles with laser and radio guidance and an optical sight. These rocket launchers are based on the BMP-3 chassis, which significantly increases the chances of maneuver.
The complex "Chrysanthemum" is designed to defeat modern as well as promising
tanks
any type, including those equipped with dynamic protection. In addition to armored vehicles, the complex can hit small tonnage surface targets, hovercraft, low-flying subsonic air targets, reinforced concrete structures, armored shelters and bunkers.
The distinctive properties of ATGM "Chrysanthemum" are:
-high noise immunity from radio and infrared interference,
- simultaneous targeting of two missiles at different targets,
-small flight time due to the supersonic speed of the rocket,
-the possibility of round-the-clock use in simple and complex meteorological conditions, as well as in the presence of dust and smoke interference.
ATGM "Chrysanthemum" developed in KBM (Kolomna). "Chrysanthemum-S" - the most powerful of all currently existing land anti-tank complexes. The large effective range of fire in any combat and weather conditions, protection, high rate of fire make it indispensable in the course of both offensive and defensive operations of ground forces.