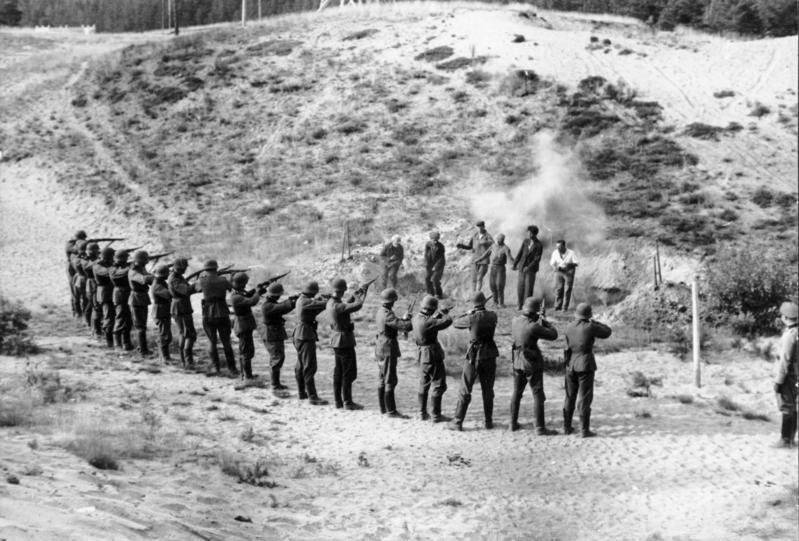 Decimation (from the Latin. Decimatio, from decimus - (every) tenth) - the penalty of every tenth by lot, the highest measure of disciplinary punishment in the Roman army.
Decimation was practiced from legendary times, although on the whole it was rarely used, but it has reached our days. It was widely used by Genghis Khan, establishing iron discipline, however, based on fear. Each Horde knew he would run one — a dozen would be executed, a dozen would run — a hundred would be executed ... Decimation was also used during the civil war in Russia. But it is difficult to imagine that this is possible in the twenty-first century, today, almost in the center of Europe!
A spokesman for the people's mayor of Slavyansk Vyacheslav Ponomarev, Stella Khorosheva, said that 10 Ukrainian soldiers were shot by the National Guard under Ukraine after they expressed their desire to join the militia!
According to Lev Vershinin, published on the Russian Spring website, this is true: "Unfortunately, it is. The most seriousness is that no one went anywhere. Our 53 just refused to shoot at the Donetsk, they were disarmed. Some animal from the Maidan ordered to shoot every tenth. They called to Kiev, but not to us, but to their own, or Parubiyu, or Avakov, I don't know, from there came the order of "every fifth". The order is executed natsgadami. 3 recruit, one lieutenant, the other reservists. We have already been informed after all, ordered to issue as deserters. Koval is furious, screaming at someone, now drunk in smoke. "
A terrible madness, primarily because it has no practical meaning for the junta. On the contrary, they, thus, will not rally the army. Officers and soldiers will imitate a stormy activity, firing anywhere, but at the first opportunity one at a time, with detachments, platoons, parts, will leave the front, or even be turned
weapon
against the Nazis. That is, the result will be exactly the opposite.
A doubt creeps in: does the junta work for Russia? They do everything to bring their end. All combat-ready parts and existing weapons transferred to the East. The junta is doing everything to be hated not only by residents of the East, but also by the perpetrators of its criminal orders and the relatives of the perpetrators.
Now here's the decimation!
Stories
Known centesimation - the penalty of every hundredth person and vice-stimulation - the penalty of every twentieth by lot. But the names of the execution of every fifth I personally did not find!