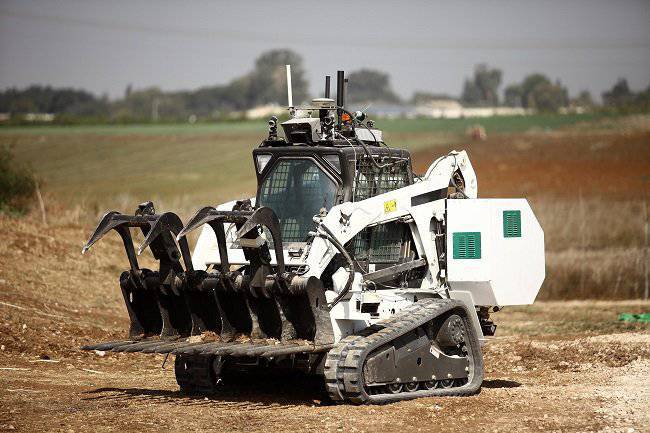 Israel Aerospace Industries (IAI) has introduced a new robotic system "Sahar", designed to counter the threats posed by explosives and mines.
"Sahar" is a fully autonomous system with the ability to solve various operational tasks, such as the detection and neutralization of mines, improvised explosive devices, reconnaissance and clearing of roads in the combat zone, as well as staff patrols.
Such tasks are currently carried out by personal personnel or remote-controlled robots, which require great skill and time from their operators, while Sahar can independently cope with such tasks that pose a serious danger to humans.
IAI hopes to bring new technology to service at IDF as soon as possible. In addition, the system has a huge export potential and has already aroused the interest of the military departments of several countries.