The excitement of the Dnieper
The special punitive unit "Dnipro", which was created with the financial support of the oligarch and part-time head of the Dnipropetrovsk region Igor Kolomoisky, is experiencing serious problems with obtaining the promised salary. It is reported that financial receipts of the Dnipro fighters are delayed by about a month (exactly the battalion itself exists). This is reported by the Ukrainian media with reference to the "officers" units.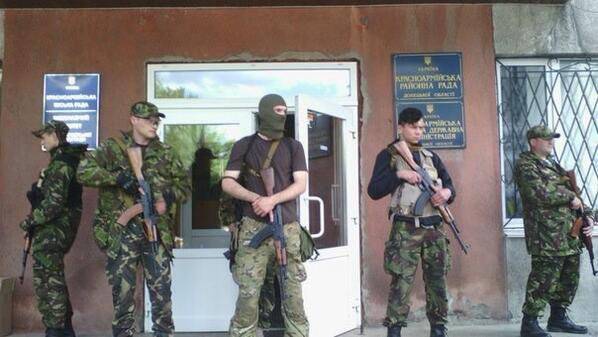 According to some information, for conducting the so-called anti-terrorist operation in the south-east of the country, each of the platoon commanders of Dnipro were to receive, according to 40, UAH thousand (about 120, RUB thousand). Considering Kolomoisky's financial proposal to be suitable, the mercenaries came forward to participate in the punitive operation in the Donbass. But over time, it turned out that Kolomoisky's promises are far from reality. This led to several incidents involving the "Dnieper residents", who said that if the salary did not arrive in the promised days in the coming days, they would stop their participation in the operation.
On the portal
"Voice of Sevastopol"
The other day there was information that after expressed dissatisfaction with the battalion's fighters and Kolomoisky's telephone conversations with Oleg Tsaryov and the assessments of the activities of the Dnepropetrovsk "head" by Israel's representatives, the oligarch was hatching plans to leave Ukraine. This information is not confirmed in the press service of the administration of the Dnipropetrovsk region.
The Dnipro battalion (Dnipro) was created on April 14 of the so-called volunteers with the subordination of the Ministry of Internal Affairs, headed by Arsen Avakov. The size of the battalion today is up to 2014 people between the ages of 500 and 18 years. Avakov himself presented the battalion as a division of the patrol and inspection service. However, a few weeks later, the "patrolling" resulted in participation in active actions against the citizens of Ukraine in the south-east of the country. One such action is the seizure of polling stations in Krasnoarmeysk and the attack on civilians. MIA of Ukraine denies the participation of Dnipro in this operation.