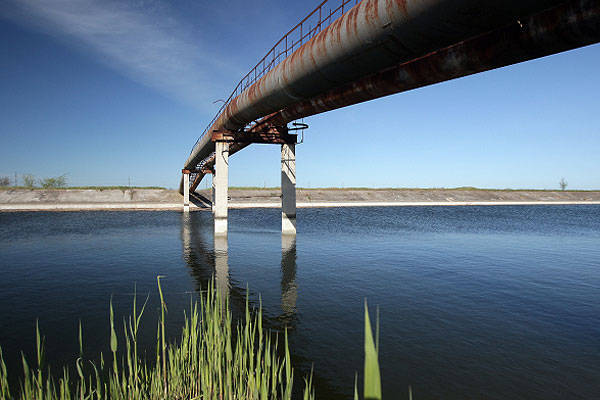 The water of the Biyuk-Karasu River and two reservoirs in the piedmont part of Crimea enters the North-Crimean Canal, deserted after Ukraine's decision to cut off supplies of Dnieper water to the Crimea, the public council at the Ministry of Natural Resources of Russia said.
According to the head of the ministry Sergey Donskoy, the supply of water to the North-Crimean Canal was resumed on May 12. "This was made possible thanks to the high pace of construction of the infrastructure necessary to connect the river and the canal. It began in late April and was completed in early May. The total cost of the work was 5,5 million rubles," said Donskoy.
Along the channel of the Biyuk-Karasu river, the North-Crimean canal receives water from the Taigan and Belogorsk reservoirs, which are located in the river bed.
Earlier it was reported that Ukraine is ready to resume deliveries of Dnieper water to the Crimea along the North-Crimean Canal. This was stated by a member of the Presidium of the State Council of Crimea, Oedip Gafarov, after negotiations with the head of the channel.