The junta is preparing the elimination of the parliamentary faction of the Ukrainian Communists
16 May 2014. Verkhovna Rada of Ukraine (parliament) was marked by another unprecedented event. Deputies from "Batkivshchyna", for some time considered to be the ruling party of the country, submitted an official draft resolution aimed at liquidating the parliamentary faction of the Communist Party of Ukraine. Reports about it
RIA News"
with reference to sources in the Verkhovna Rada.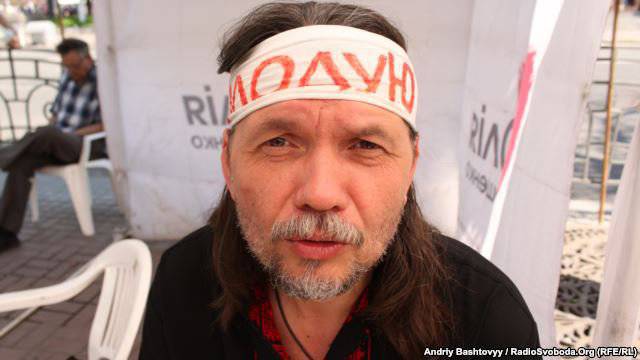 On the photo - A. Briginets
The initiators of the draft resolution were the deputies from the "Batkivschyna" Leonid Emets and Alexander Briginets. About the project on his Facebook page tells Briginets (translation):
Emets and I registered the draft Resolution of the Verkhovna Rada of Ukraine "On the liquidation of the deputy faction" Communist Party of Ukraine ".

The KPU faction in the Verkhovna Rada must be liquidated, since it was created in violation of the principle of forming deputy factions, as provided for in part one of the 58 article 1 of the Law of Ukraine "On the Regulations of the Verkhovna Rada of Ukraine".

The fact is that according to the regulations, a faction can be created from deputies who have passed from a certain political force according to party lists and the majority system. Not a single Communist candidate was elected in the constituency. Therefore, they had no right to create their own faction.

At one time, BP broke the law and created a KPU faction in BP. Today this decree corrects the mistake of the Parliament and deprives the Communists of the illegally created faction. My colleague Emets is convinced that the liquidation of the faction of the communists is far from the finale of establishing justice and legality regarding the actions of the communists. The only thing that can save deputies from the Communist Party of Ukraine is a rejection of separatism, from anti-Ukrainian activities, from those politicians who have tainted themselves with collaborationism.

Since, most likely, the purification of the communist movement is impossible, then, following the liquidation of the communist faction in BP, the Communist Party of Ukraine itself can be liquidated.

Such an initiative, which, due to the political situation in Ukraine, may well lead to a real liquidation of the Communist Party of Ukraine is clearly linked to the position of the Ukrainian Communists who are trying to convey to the people the truth about the actions of the junta. If the liquidation of the faction and the party takes place, then this will become another proof of the fascist essence of the regime that came to power in Ukraine.