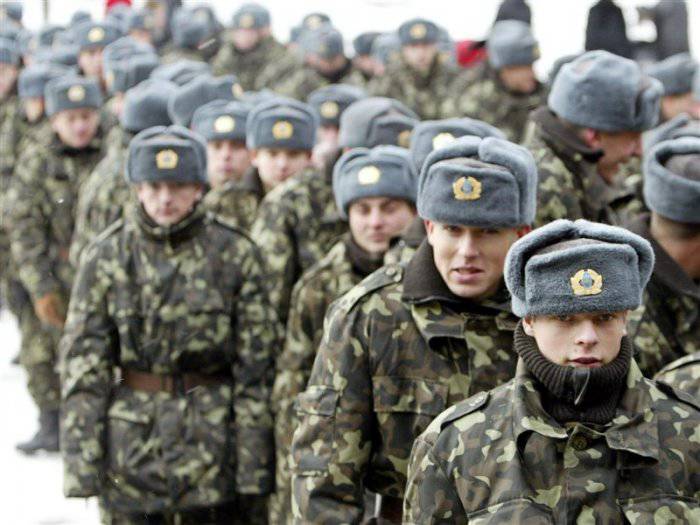 For the first time in
stories
next year, an independent Ukraine plans to allocate less than a percent of GDP to the army. This was stated by Deputy Director of the Department of Armament and Military Equipment of the Ministry of Defense Sergey Brull. Although to maintain a normal level of defense it is worth spending on the Armed Forces at least two percent of gross domestic product.
According to official data, this year the state will allocate about 1,7 billion dollars to the Ukrainian army. This is half the minimum requirement, experts state. If you convert army spending to a percentage of GDP, this year it is about one percent. And next year - 0,84 percent, said Deputy Director of the Department of armament and military equipment of the Ministry of Defense Sergey Brull.
"It was not possible to find a compromise between defense needs and state resources. You can draw castles in the air, determine priorities, but if there is not enough funding and an appropriate attitude of the state to the future of the Armed Forces, 2015 or 2017 will not cover the sky or sea space, "the deputy director of the Department of Arms and Military Equipment of the Ministry of Defense says .
Money for food and communal, not for combat training
The current funding is enough for the Ukrainian army only to live in the barracks. Almost 90 percent of all funds go to food, utility bills and cash support for personnel. And the cost of upgrading weapons is miserable. As a result, most aircraft are idle in hangars, and 40 percent
tanks
and the guns are not ready for battle.
In most other countries, army financing is much better and this allows them to rearm and engage in full-fledged combat training, says military expert Valentin Badrak.
"There are certain imbalances. Not 25 percent goes to combat training, as is customary in world practice, and not 25 percent of the budget goes to re-equip the Armed Forces. Thus, the army cannot develop harmoniously, "the expert states.
Savings are possible, but priorities can not be avoided.
It is possible to spend these small funds more economically on the army, notes military expert Sergiy Zgurets. In particular, what is the point of calling more than 26 thousands of young men, if a significant portion of them almost do not engage in combat training? You can save in other aspects of military life.
"We are talking about maintaining garrisons, towns, guarding territories that have no effect on combat training, etc. That is, even when we talk about the need to increase defense spending, on the one hand, this is correct. But we must look at how these expenses are then distributed during the service. In each component there are a lot of details that allow us to perceive statements about priorities and other things in a different way, "the expert believes.
In general, military experts in Ukraine agree that the current budget of the army cannot be used optimally. And it is worth reviewing priorities in the state as a whole in support of the armed forces.
Insufficient funding is one of the main reasons for the massive dismissal of officers in Ukraine. This notice the military. In 2009, more than two and a half thousand officers left the Armed Forces, last year more than two thousand.