Slavyansk and Kramatorsk are preparing for the next assault
Representatives of the national militia of Slavyansk and Kramatorsk are on full alert. According to some reports, Kiev is regrouping its units in the Donetsk People's Republic, and is preparing another attack on the militia positions. Reports about it
Russia Today
.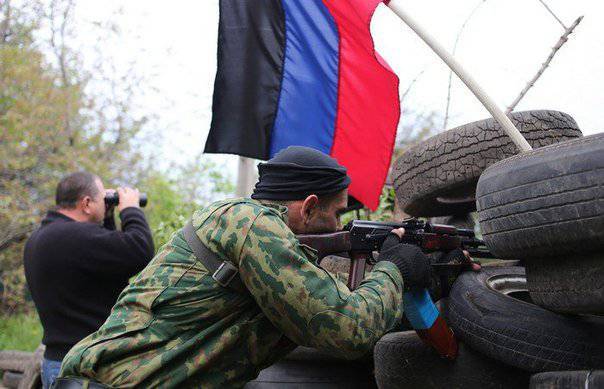 At the moment, local residents are talking about the shootout, which is heard in the area of ​​the Kramatorsk airfield, which is becoming the epicenter of the confrontation between the forces of the national militia and the militants of the so-called National Guard.
A spokesman for the mayor of Slavyansk Stella Khorosheva in his microblog reports that Semenovka, which is considered one of the districts of Slavyansk, has completely come under the control of the forces of the national militia. Khorosheva reports that there are no casualties among the militias.
Kiev is making efforts to regain control of the Slavyansk area.
Meanwhile, the Security Service of Ukraine reported that the SBU allegedly managed to detain a group of radicals moving from Odessa to the DPR "for provocative actions". In the SBU believe that the detainees are related to the riots in Odessa 2 May. Which of the parties to the conflict representatives of the group were going to provoke is not explained in the SBU.