In Samara
TsSKB Progress
, which is the largest manufacturer of rocket technology in the Russian Federation, expressed the idea of ​​creating a promising super-heavy rocket, the basis of which fuel could be liquefied natural gas. Such a rocket, according to representatives of TsSKB Progress, which lead
"News"
, can be used for flights to the natural satellite of the Earth - the Moon (as part of a special program).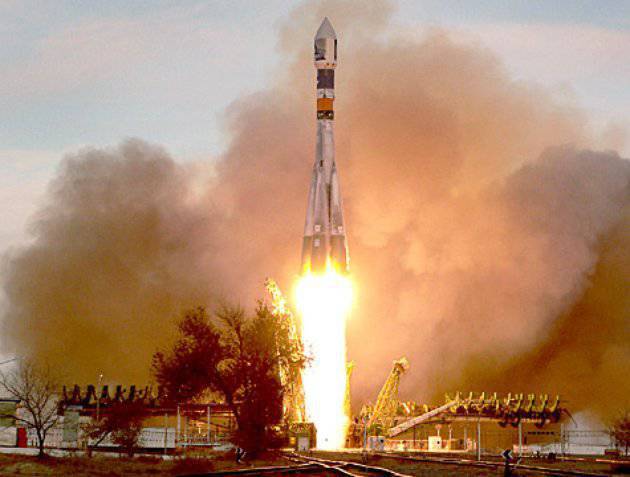 An important advantage of liquefied gas, as stated in TsSKB Progress, is that it has a relatively low cost and a wider resource base in comparison with kerosene. The prospect of such an idea is also related to the fact that for the production of rocket fuel used today, special grades of oil are needed that are extracted from strictly defined fields. One of these deposits is located in the Krasnodar Territory (Anastasievsko-Troitskoe deposit), whose reserves are depleted. The development of oil in about 125 km from Krasnodar began in 1954 year. The composition of oil with a density from 830 to 908 kg / cubic meter is such that it is this raw material that is ideally suited as the basis for the production of kerosene, which is used as an integral part of rocket fuel.
If kerosene fuel is replaced by fuel, the basis of which will be liquefied natural gas, this will ensure a reduction in startup costs of about 1,5-2 times. In this new fuel will be of high environmental friendliness.
Talk about the fact that, for example, methane can be used as the main rocket fuel for a long time. But so far, the development of experimental samples of rocket engines capable of operating on liquefied gas is not progressing.
In Roskosmos a new idea did not arouse much enthusiasm. According to the official, if you start switching to LNG as fuel for super-heavy rocket engines today, the process of creating such a taxiway no earlier than 2030 will be completed, while the Americans are preparing to launch their Space Launch System at the end of 2017.
For reference.
Space Launch System is a super-heavy launch vehicle manufactured by the American company Boeing. According to information
NASA
, the rocket is intended for manned flights beyond the Earth's orbit. The basic version of the rocket will allow you to display about 70 tons of payload on a predetermined path. A special modification makes it possible to increase this value to 130 tons.