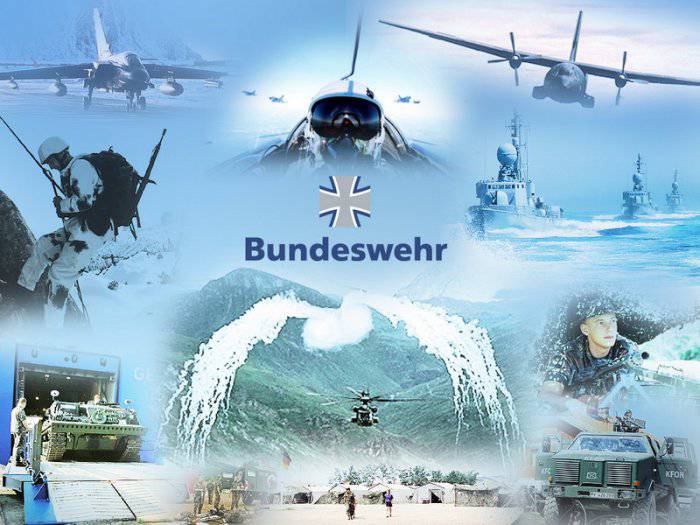 The Bundeswehr has been undergoing radical reform since its founding in 1955. German troops will be less, and their management structures will become slimmer. On Wednesday, the Government of Germany approved the relevant plans of the Ministry of Defense.
The outdated sluggish structures, which are also too expensive for the state, is the main reason why the former German Defense Minister Karl Theodor zu Guttenberg started the process of reforming the Bundeswehr a year ago. The first step towards major changes in the German armed forces was the suspension of compulsory military service from March of this year.
The further course of the reform is presented on Wednesday by the Government, the leading military of Germany and the general public, Defense Minister Thomas de Maiziere. He replaced quite a few in the plans of reforms that his predecessor left. And, if we proceed from the first, rather reserved assessments of opposition experts on military issues, these changes are for the better. In the future, the Bundeswehr should become effective armed forces, better in line with international standards.
Save, reduce, encourage
The main concept of the reform of the Bundeswehr, as proposed by Minister de Maizieres, comes down to four important points. It is about reducing the number of troops from 220 thousand to 175 - 185 000 military. Accordingly, savings of several billions are expected. If during the time of Zu Guttenberg it was about 8,3 a billion euros to 2015, then his successor de Maizieres, obviously, was able to achieve in negotiations with the Ministry of Finance the reduction of this figure. However, the Bundeswehr must radically save further. One of the savings measures will be, in particular, a reduction by a third of posts in the Ministry of Defense.
One of the most difficult tasks envisaged by the Bundeswehr reform is to recruit volunteers for military service. If during the times of the previous Minister of Defense it was planned to find annually up to 15 thousands of young people who would join the ranks of the German army, now the plans are noticeably more modest. It is only about five thousand volunteers per year. This is not enough, the opposition Social Democrats are convinced. Their defense experts assume that the optimal goal would be to find about 7,5 thousands of volunteers for the Bundeswehr every year who are ready to do military service.