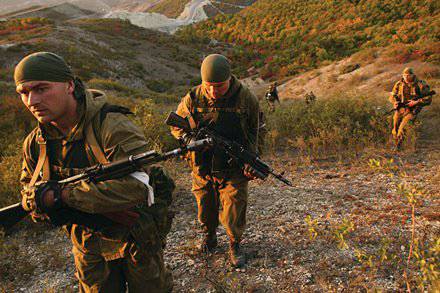 Elite special forces today exist in almost all armies of the planet. One of the basic disciplines of training special forces soldiers is the possession of hand-to-hand combat techniques.
Historical schools of sports and martial arts represent their elements. For example, karate and boxing are the use of strike, sambo and judo involve the use of throws and pain hold, aikido represents the effect of a painful grip. The presence of a multitude of tasks set for solving in a really happening hand-to-hand combat makes it necessary to prepare the fighter comprehensively. This can include the ability to repel an unarmed attack armed with cold weapons the enemy, to fight with a physically stronger enemy or multiple opponents at the same time, to conduct a close range fight, which allows the use of painful techniques and throws. You can add the ability to get rid of the captures of opponents and avoid strangulation, the need to know how to escort and conduct a personal search.
The methods used today for training special forces soldiers in hand-to-hand combat in different armies are in many ways similar, their elements and techniques are relatively universal and can be used in various specific situations. Based on the same basic movements, they build receptions for various combat situations. It is also necessary to choose the right degree of impact on the enemy, which is dictated by the tactical situation and the pursued military objectives. Exercises are practiced with the use of cold weapons, various improvised means. At the same time, the effect of the impact is determined by the special properties of the object (this may be an engineer shovel, a bayonet, a stone, a sharp or heavy stick, a piece of rope, or a belt).
In our country, there are quite a lot of sports sections and military-patriotic clubs in which the basics of hand-to-hand combat are enthusiastically studied as young men who only yesterday left toys for boys, only preparing themselves for service in the Armed Forces, and mature people. Such classes can not stop and during the summer holidays and vacations. Well-trained training hiking trips with the ability to conduct training on rough terrain, under different weather conditions. To do this, it is enough to prepare an inexpensive, but convenient outfit. From the proposed necessary items it is possible tents and light air mattresses. intex buy, eg. With proper training, possible injury and mental overvoltage are excluded. And perseverance and dedication will help everyone to feel like a real special forces soldier, ready for military service.