Donetsk People's Republic will open borders with Russia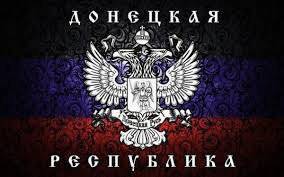 According to the
"Gazety.Ru"
, with reference to the "people's governor" Pavel Gubarev, 18 May, the Donetsk People's Republic will open the border with Russia.
According to Gubarev, this day a regular rally will take place, at which important decisions will be made. In particular, activists want to "print out the borders with Russia and get the military units stationed in the territory of the DPR to take the oath of oath to the people of the DPR or leave our land."
"We will appeal our civil appeal to the Ukrainian border guards and employees of customs checkpoints, military units in the territory of our republic. They must either immediately become subordinate to the authorities of the "Donetsk People's Republic", or leave their place of work or service and redeploy to other regions. These requirements apply to all employees working on the Russian-Donetsk border, to the staff of the airport and air navigation services, to the Ukrainian military units, "said Gubarev.