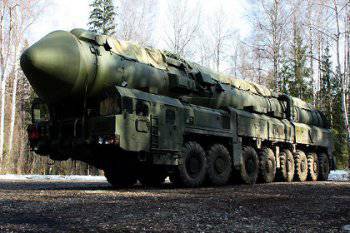 According to RIA
"News"
, referring to the representative of the press service of the Russian Defense Ministry, Colonel Igor Yegorov, by the end of 2014, the Strategic Missile Forces will receive more 130 simulators, including for the training of PC-24 Yars.
"Until the end of 2014, more than 130 of the newest simulators will enter the formations, military units, universities and training centers of the Strategic Missile Forces. This is 10% more than last year, "he said.
As Yegorov notes, the state armaments program of Russia provides for the supply of about 1000 simulators to units, military units, training centers and higher education institutions of the Strategic Missile Forces by the end of 2020.
"This year, it is planned to conduct around 30 tests of simulators, including three-dimensional graphics to train specialists for fifth-generation missile systems," he said, adding that 40 had passed such tests last year.
The development of the Yars ballistic missile was attended by specialists from the Moscow Institute of Thermal Engineering under the guidance of Academician of the RAS Yu.S. Solomonov. When it was created, technical solutions of the Topol-M mobile missile system PC-21М2 were used. It is planned that in the future new Yars complexes will replace mobile Topol and Topol-M. In addition, based on the PC-24 plan to create combat railway missile systems to replace the decommissioned complexes 15P961 "Molodets".