According to RIA
"News"
, with reference to the online portal
38 North
, on satellite images obtained from December 2013 to January 2014, you can see two of the latest warships
fleet
North Korea, standing in the ports of Nampho and Najin.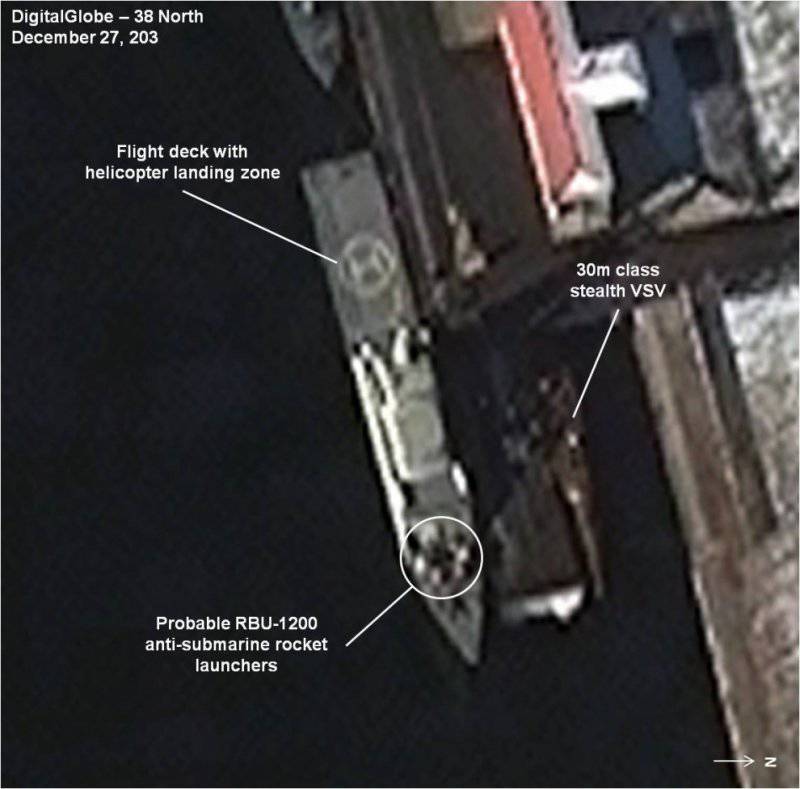 According to experts, on the new ships of the DPRK there are helipads, as well as special missile systems, allowing to fight with South Korean submarines.
A leading US expert on armaments in North Korea, Joseph Bermudez, said that over the past ten years, North Korean authorities have continued to build a military fleet, despite economic sanctions from the world community, as well as industrial and economic stagnation.
Bermudez noted that the adaptation of new ships to the conduct of marine operations will last for several more years.
According to Bruce Bennett, senior analyst at RAND Corporation, the technical and volumetric characteristics of the new frigates are superior to those of any other warship in the DPRK.
"The appearance of these two new ships will not make North Korea a powerful naval power. In the event of a serious conflict, the combined naval and air forces of the United States and South Korea will easily sink their ships, "he added.