"Russian newspaper"
reported that on Thursday, after a serious illness, the 71-year-old head of OJSC "died
Aviation
complex named after S.V. Ilyushin »Victor Livanov.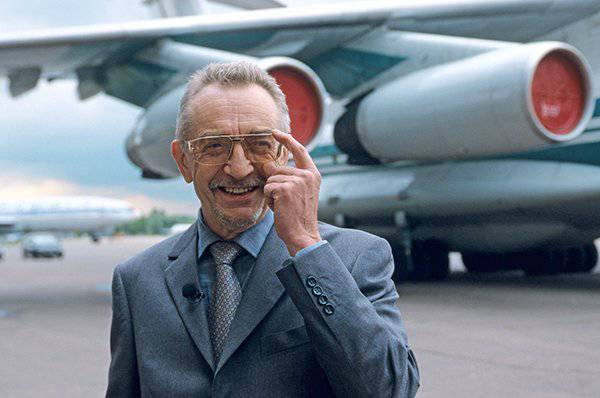 He began work at the legendary design office in 1967, after studying at the Moscow Aviation-Technological Institute as an engineer-mechanic in aircraft construction. From 1988 to 1992, Livanov led the Moscow Ilyushin Machine-Building Plant. In 1992, he became the first deputy head, and a little later the general director of the air complex.
In 1996, Livanov was appointed Deputy Minister of Defense Industry of the Russian Federation. A year later, he was again elected to the position of general director of the Ilyushin aviation complex. In 1998, Livanov created the first in the aviation industry leasing company Ilyushin Finance.
In 2006, he was given another post - General Designer. In 2012, Viktor Vladimirovich was appointed general designer of aviation transport complexes.
In 2000, Livanov received the State Prize of Russia for the creation of the IL-96-300 aircraft. In addition, he was awarded the Order for Services to the Fatherland, IV degree, the Badge of Honor, Friendship of Peoples, and an honorary diploma of the Russian government. Viktor Vladimirovich Livanov received the title of academician of the Academy of Aviation and Aeronautics of the Russian Federation, the Academy of Transport of the Russian Federation, the Academy of Security, Defense and Law and Order, Ph.D. of the Brussels Academy of Information Sciences.