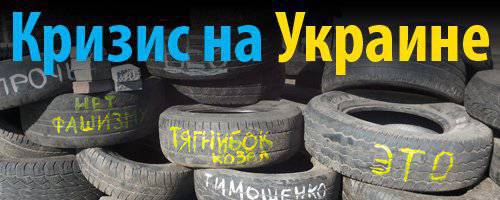 Writing on the topic "What will happen to Russia as a result of the imposition of sanctions?" Is a thankless task. The likelihood of any significant sanctions against Russia is small: we live in a cynical world in which the sufferings of entire nations (including fraternal, including our own) are only causes, but not causes of government action, including, of course, and Russian The introduction of substantial sanctions against Russia is unprofitable for anyone, no matter whether they are "fair" or not.
And even if we assume that the United States, the EU, even the United Nations (which is already completely unrealistic) impose large-scale sanctions against Russia - not as an example wider than a ban on entry into the US by a handful of officials and members of the Ozero cooperative - all forecasts will be fantasies : types and forms of sanctions can be many. Moreover, it is impossible to predict how, under the conditions of sanctions, the leadership of Russia will act (and the most varied, including opposite, options are possible).
It remains to try to deal with the most obvious sanctions and predict the most logical options "answer." Those who formulate other sanctions and other answers may also be right.
Let's talk about the four levels of sanctions.
At the first level, interstate cooperation will be limited, bans on military-technical and scientific cooperation, technology transfer will be imposed. This is already partly happening; It seems that the isolation of Russia in the field of technological cooperation was the task №2 in the entire "scheme" of the USA (the task №1 was to neutralize Russia in the international political arena).
Such restrictions will have a painful impact on the development and even the functioning of high-tech industries and the entire R&D cycle in Russia (it depends significantly on Western technologies and the supply of components and components, as well as on Western customers, in particular in the space and rocket field, in a number of research, in IT, in
aviation
industry and design, in the military-technical field).
However, the population of Russia will not notice the changes: high-tech, technological production, requiring significant scientific and technical cooperation, in Russia make up less than 2% of GDP, total allocations for science (private and public) make up about 2% of the federal budget and 0,35% of GDP (in G7 countries they range from 2 to 3% of GDP, and in terms of per capita in the US, they are 45 times more than in Russia). Our country produces only 0,3% of the global volume of technological products. High-tech exports account for only about 5% of Russian exports, 80% goes to countries that do not cooperate with the US and the EU and therefore will not support sanctions.
In the long term, such sanctions can finish off the Russian scientific potential: those who have lost their ties with the scientific world, have lost orders and supplies from developed countries, many of the remaining Russian scientists emigrate to where they can work. The answer to this threat from the authorities will be either indifference (like the last 25 years - the main thing is oil), or (if the government feels threatened by the country's defenses due to brain drain) the border closure for students and researchers alike military technology. The experience of the USSR shows that in conditions of closed borders one can grow his scientific school, sufficient to maintain competitive applied science.
At the second level of sanctions, we can expect a ban on the sale of engineering and electronics products to Russia (except for those used in households), for the supply of industrial equipment.
Such sanctions look menacing, but are unlikely to be sensitive for the population of the Russian Federation and the country's economy: Russia is "lucky" to drastically lag behind other countries with developing economies in the area of ​​the penetration of imported equipment and technologies.
Russia annually imports investment (that is, not intended for direct consumption by households) equipment for only $ 30 billion.
This is due to the complete cessation of development and even a reduction in the production (except for hydrocarbon production) business. Such a volume of equipment can be easily purchased through third countries, through China - bypassing any sanctions. It will be more expensive, the equipment will be worse - but, in essence, Russia with its current economy generally can hardly buy industrial equipment, it won't be any worse.
At the third level of sanctions, restrictions may be imposed on the servicing of payments in dollars and euros by Russian payers, a ban on investors from countries that support sanctions, on investing in securities of Russian issuers and depositing funds in their capital, and also on lending to residents of Russia. This is a sensitive but not fatal blow: in the financial markets, despite their relatively high level of development, Russia exists quite autonomously. Real foreign investment has never accounted for more than 6% of the total investment volume in the country.
The total amount of foreign investment in capital in Russia is estimated at $ 300 billion, of which approximately $ 60 billion (10% of the capitalization of our stock market) is portfolio investment. The exit of foreigners (not all, but only supporting sanctions!) From the Russian stock market, of course, will drop stock prices significantly below existing levels. But this will in no way affect the operation of issuers and at the same time will give the state (I do not believe in such a desire from private investors) to buy stakes in foreigners for a pittance. Even $ 60 billion is a lifting volume for VEB, and if you need to buy 75%, which doubled in volume, you need only 22,5 billion dollars. Finally, you can not buy them - foreigners who are obedient to sanctions will either sell them for a song to the Chinese, or simply write them off.
Of the remaining $ 240 billion in direct investments, it is not so easy to get out, even with demand from the US and the EU. For Russia, this is a unique buying opportunity - discounts will be much more than 50%, most likely, $ 50 – 60 billion will not be needed to buy everything. Part of the buy Chinese, Arabs from countries that are not 100% supporting the United States, and the Russian investors themselves. If billions of 30 are required from the state, it will easily allocate them. But you can not buy at all. In response to the sanctions, you can simply expropriate the property of the sanctioning investors: to go for a walk.
Of course, Russian companies will no longer raise capital for an IPO abroad. But is this a problem? Russia exports $ 530 billion a year, all imports - no more than $ 345 billion. Let almost $ 100 billion go away in the form of a "capital outflow" - the country still earns $ 100 billion a year. Meanwhile, 2007 was the only year of the last 25 years when Russian issuers made placements of more than $ 10 billion. Can Russia manage without such amounts while maintaining the current model of an "oil corporation with a large social bloc"? It is easy, especially since it is impossible to rely on the development of business in Russia with the current legislation and law enforcement.
Russian debt problems also do not look unsolvable. In the OFZ market, foreign investors own 25% (out of $ 110 billion - approximately $ 26 billion). On the rest of the domestic debt market, the share of foreigners is about 3%, that is, no more than $ 5 billion. However, on 1 in January 2014, Russia's foreign debt was $ 732 billion against $ 564 billion a year earlier - we were actively borrowing recently. The share of non-resident owners there is an estimated 60%, that is, $ 440 billion. The situation here is even better for Russia than with stocks: when trying to mass-sell foreigners, there will simply be no liquidity on the market; bondholders may require Russian issuers to immediately redeem in connection with the "trigger", which will be the imposition of sanctions. Russian issuers will refuse to pay the debt at all, referring to the "force majeure", which, undoubtedly, are sanctions of this kind. The international courts in London and Stockholm will get a lot of work, lawyers will receive huge fees, and Russian issuers will not be able to pay their debts.
In the end, a certain "balance" will be established: some issuers will prove their right not to pay, some investors who are not subject to sanctions will redeem part of bonds with very large discounts (possibly, as part of an agreement with Russia). Of course, it is profitable for Russia to just wait for how it will end, the volumes of debt will only be reduced.
There will be no big problems with new ruble borrowings. In 2013, domestic borrowing amounted to (depending on how you count) 350 – 400 billion rubles. The share of foreigners is up to $ 3 billion (about 106 billion rubles). This is not at all the amount on our scale, you can completely abandon such loans.
New currency debt in the foreseeable future, the country does not need. Repayment of debts for 2014 – 2015 years is only $ 81 billion, if Russian companies are partially "defaulted", referring to force majeure, partially making "buy-backs" with a discount - even less is needed, you can do without refinancing. As for the increase in borrowing, private companies and so in the past two years, reduced the volume of loans. The loans of large state corporations went almost entirely to the acquisition. If acquisitions within the country become almost free (there is no longer a market), and acquisitions outside the country can be completely abandoned (if you don't need to repay loans previously or need them, but with a large discount), then why borrow at all in foreign markets?
There remains the last - the fourth - the level of sanctions, completely mythical, but also completely demonic: a ban on the purchase from Russia of mineral raw materials and products of its primary processing. Today it is about 88% of Russian exports, that is, $ 450 billion.
Russians will notice such a blow. About 30% of exports will not be affected - they are in countries that do not support sanctions. Partially, export flows will be impossible to redirect, according to various estimates, the export commodity volume will fall from 20 to 30%. The remainder (which will be sold to China and other "friends in misfortune") will fall in price, with discounts amounting to a significant amount - according to Iran's experience, this is about 50%. In total, exports will fall by about $ 215 billion. This is equivalent to a loss in imports of $ 140 billion and a decrease in domestic accumulation and consumption by $ 75 billion per year. In the monetary sphere, such a change is equivalent to the effect of lowering oil prices to about $ 60 per barrel.
Historical
calculations show that the equilibrium price of the dollar against the ruble in this situation is about 48. This is a significant drop, but it will not kill the country.
"Leveling" the loss of $ 75 billion in internal revenues will be a solvable problem. This is approximately 20% of the cost of export goods, with a drop in the value of the ruble by 30% most of the loss will simply be closed due to this drop. The rest will go at the expense of reducing profits (if it remains at all), reducing costs and, possibly, state subsidies.
$ 140 billion fall in imports will return it to the level of the 2006 of the year (in which, in general, everything was enough for everyone). In today's imports, easily abbreviated and partially replaceable categories are:
• household appliances - 20% ($ 65 billion);
• food products - 17% ($ 50 billion);
• cars - 16% ($ 50 billion);
• electronics, mainly household - 11% ($ 35 billion);
• textiles - 4% ($ 13 billion).
The reduction is possible both due to import quotas, and due to a significant increase in customs duties, imposing restrictions on the purchase of foreign currency by importers (respectively - tightening the rules for mandatory sale of revenues), introducing special taxes on the purchase of imported goods under the slogan "Buy Domestic!". A thirty percent reduction in the volume of imports in these categories alone will free up $ 50 billion per year (the budget, in the case of an adequate increase in customs duties, will not suffer, and the consumption of imported goods will decline slightly). But, perhaps, an artificial reduction will not be necessary: ​​with such a fall in the value of the ruble, the purchasing power of citizens will significantly decrease, and imports will decline by themselves - due to the lack of demand.
Thus, in the case of the most severe sanctions (and only in this case), the well-being of Russian citizens will decrease — the purchasing power will fall by 30% (and then — not immediately, as the damping economic mechanisms will work, import substitution will go, etc.) . This is less than during the 1995 – 1999 period. Inflation will become double-digit, there will be a shortage of imported goods. Within two to three years it will be all changes. But then a significant reduction in state budget revenues will have an effect if it is impossible to borrow abroad. I already wrote that with oil at $ 60 per barrel (the highest level of sanctions gives the same effect), the size of federal budget revenues will be reduced to the level of 2003 of the year. A simultaneous drop in incomes of the population and legal entities will cause a similar drop in incomes and a consolidated budget. In these conditions, just for survival (preserving the infrastructure, avoiding mass riots, etc.), the government will be forced to seek foreign exchange reserves at any price, directing them to "close the holes".
And Russia still has many resources; it is only necessary to adopt several laws:
• Government reserves, if you spend $ 50 billion per year (this is the 2005 budget of the year), will support the budget for 10 years.
• Russian banks "hold" about $ 115 billion abroad - this is the reverse side of the population's foreign currency deposits in total with the currency in their hands ($ 140 billion). The law on the prohibition of the accumulation of currency by residents releases this $ 115 billion - unless, of course, these assets are frozen due to sanctions.
• Further, $ 48 billion constitute portfolio investments of residents of the Russian Federation abroad; $ 43 billion - debt investments of residents of the Russian Federation abroad; $ 5 billion - equity participation abroad. The law on the prohibition of investments abroad for residents of Russia (with the obligation to sell them and realize revenues for rubles) in conjunction with the previous law will give about $ 100 billion more - again, we must be able to withdraw these investments from the sanctions.
• $ 45 billion a year is spent by Russian tourists abroad. The ban on the export of capital for personal purposes (for example, through the refusal of international payment systems, plus a ban on the export of more than $ 1000 per person in cash, coupled with the introduction of exit visas and a drastic restriction of tourists 'departure - let them go to the Crimea) will save Russia $ 35 – 40 billion in year.
• $ 22 – 25 billion per year - the balance of transfers by residents of funds abroad (mainly the withdrawal of savings). A complete ban on such a withdrawal of capital will save Russia about $ 20 billion a year.
• $ 17 billion per year - withdrawal of funds to the CIS countries by migrants. The ban on currency transfers (even if rubles are transferred) will not only save Russia $ 17 billion a year in currencies, but also make the ruble more in demand by playing against inflation.
• $ 20 – 30 billion a year is spent in the form of illegal net export of capital. Tightening control can save even at least billions of 13 – 15.
Total, $ 200 billion can be "returned" to the country and provide an increase in the current account balance by more than $ 90 billion a year, subject to changes in laws, as well as control over their implementation. Note that we are not talking about improving the legal field, business stimulation, tax cuts and other "obvious" ideas. You can save a depressed environment, lawlessness, high taxes - and yet have an effect equivalent to the inflow of $ 90 billion per year into the country's economy - almost as much as in the best past years. It is clear that this effect is based on the availability of resources in the country and on the consumption potential of the population. But today they are and will not be spent a few more years. Only the volume of deposits of individuals in Russian banks today exceeds $ 550 billion, the amount of cash and savings in other forms, according to some data, is no less.
The first one or two years of the toughest sanctions the country will live "by inertia." Then $ 200 billion of "private foreign exchange reserves" will hold for another two years. Finally, the aforementioned laws will allow the country to exist, gradually withdrawing the savings of the population, for another six years. All this time, government reserves will be spent - just enough for ten years.
At the same time, state-owned companies and institutions will receive support. Accordingly, one should wait for the complete consolidation of the oil, gas and mining and banking industries. The security forces will continue to be funded first and foremost, and education and health care will be forgotten. It will also be necessary to forget about science, infrastructure development, large-scale projects, by the way, and about the defense complex. But stability until 2024 year will be provided. It seems clear why the current authorities in Russia are not afraid of sanctions. And then - the elections, it will be possible to return to 1985 year, announce the restructuring and again promise the West to behave well. And again to receive loans, to get rid of sanctions, to carry out privatization, to develop the country. Only the start this time will be significantly lower.
Final remark: all of the above is a theoretical argument. The author does not believe in the application of any large-scale sanctions to Russia.