RIA News
reports that earlier questions of the status of the regions were decided in the Donetsk and Lugansk regions. Moreover, in the ballots the people were asked only one question: do they agree with the regions to receive the status of state independence. Approximately 90 percent of survey participants voted to declare independence, which was announced on Monday.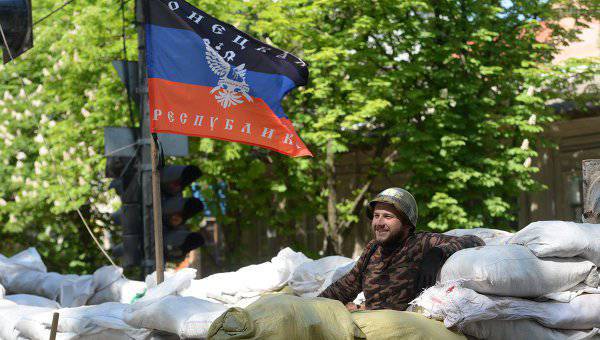 As the co-chairman of the DPR government, Miroslav Rudenko, told journalists, Igor Strelkov was appointed head of the security council and defense minister. It is worth noting that earlier Strelkov was the commander of the armed forces of the DPR.
Recall that the referendum in the Lugansk and Donetsk regions of Ukraine were held 11 May. The question of declaring state independence of the regions was resolved. Despite the special operation of the Ukrainian security forces, the turnout of those who want to vote for the announcement of the Donetsk and Lugansk People's Republic was 75 percent in one case and 81 percent in the second. Moreover, in both regions 90 percent of citizens were positive for the proclamation of independence.
It is known that the self-proclaimed republics have already begun work on the creation of their own government bodies.
Meanwhile, on Thursday evening, the term of the ultimatum expired, which was sent to Kiev on behalf of the people's militias of Donbass. If after that the military will not leave the captured roadblocks in the DPR, the militia will begin a military operation.