The cadets of the VUNTZ Air Force "Air Force Academy named after NE Zhukovsky and Yu.A. Gagarin" begin practical training in the development of control of Ansat-U helicopters. It is entrusted to start flights on new helicopters to third-year cadets. This is reported by the press service.
ministries of defense
.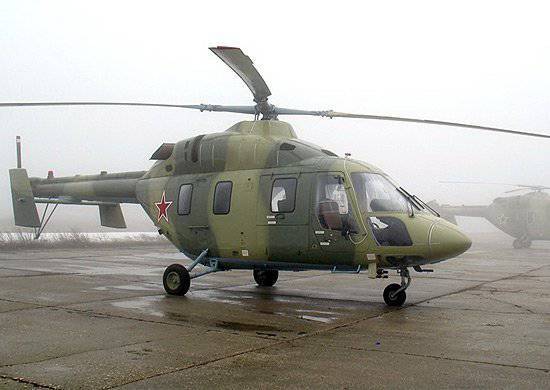 Under the guidance of experienced 29 instructor pilots, students of VUNC Air Force will participate in helicopter control, practicing flying skills at various speeds and altitudes. One of the exercises that is included in the practical program is an exercise on the so-called hovering of a helicopter in the air. According to the plans of the VUNTs of the Air Force, each of the cadets admitted to the flights on the Ansat-U should "fly" 45 hours.
The main promising destination of the new type of helicopters is the replacement of the fleet of Mi-2 helicopters - multipurpose Soviet machines, which over the years of production (including in Poland) according to the publisher
"Helicopter"
about 5,4 thousand units were built.
The press service of the main military department reports that in Saratov
aviation
Sokol group will receive another 6 new Ansat-U by the end of the year.