Russian rocket engines were out of sanctions
Against the background of incessant American conversations that the US and other Western countries are preparing more and more new packages of sanctions against Russia, information about the American request to increase the scope of cooperation with the Russian Federation in the supply of rocket engines to the United States looks remarkable. The fact that Washington personally asked the Russian NPO Energomash to increase the supply of RD-180 engines to the US, said Vladimir Solntsev, executive director of the association. This information is shared
RT
.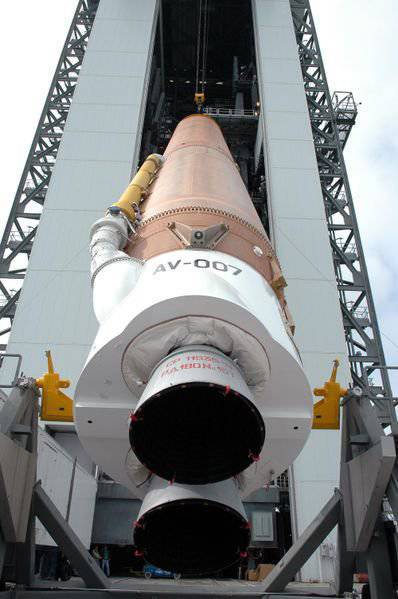 Vladimir Solntsev:
The American side is asking us to increase the total number of engines for 8 units. They want us to increase the annual supply by a certain amount, in particular, in the 2015 year it is planned that we will supply them with eight engines instead of 5.
The American leadership, having carefully studied the needs of its rocket and space industry, concluded that the increase in deliveries of Russian rocket engines in no way contradicts the sanctions pressure on Russia, which demonstrates a very selective approach to the Western sanctions themselves.
RD-180 - liquid-type rocket engine with a closed cycle. It is equipped with two combustion chambers and two nozzles. In the process of RD-180, kerosene is used as a fuel, and liquefied oxygen is used as an oxidizer.
In the USA, Lockheed Martin has rights to use Russian RD-180 engines. Without the use of engines of this type can not do the program "Atlas". This program, in turn, is designed for the launching of US government and commercial satellites into orbit.