According to RIA
"News"
With reference to the Zvezdochka Ship Repair Center in Severodvinsk, on May 14, the Russian Ministry of Defense signed a contract with the company that provides for the modernization of two multi-purpose submarines of the 945 "Barracuda" project with titanium hulls.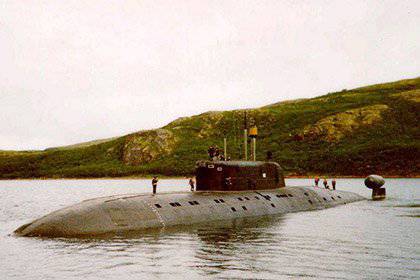 The press service of the company clarified that the K-239 Karp submarine has been at the plant for 10 for years, and the Kostroma K-276 submarine will be delivered this year. After modernization, they will remain in service for another ten years. The timing of the repair work has not yet been announced, but it is known that the Karp reactor has already begun to unload fuel.
According to the representative of the Russian Navy, by the end of 2020
fleet
there will be more than ten modernized multipurpose nuclear submarines. In particular, K-239 Karp will return to operation in 2017, having received modern equipment and weapons comparable to the latest submarines of Project 885 Ash.
The construction of the 945 and 945А submarines for the Soviet Navy took place in the 1979-1990s. In the manufacture of the case, titanium alloys were used, which reduced the mass with equal strength. Barracudus full speed is 35 nodes. As part of their weapons six torpedo tubes caliber 533 and 650 mm, and ammunition includes up to 40 torpedoes, cruise missiles and sea mines.