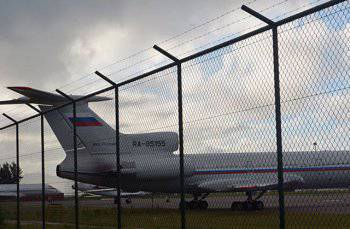 Information Agency
"Vesti"
reports that the Ministry of Defense of the Russian Federation has commented on the data about the "discovery" of the Tu-154M aircraft with the on-board number RA-8155 over the Seychelles, which appeared on the Internet. The ministry clarified that there were no government employees on board the aircraft.
"Aircraft TU-154M with a tail number RA-8155 at the beginning of May of this year. actually carried out a commercial flight along the route Chkalovsky airport (Moscow) - Victoria airport (Seychelles). There were no military personnel, civil servants, other officials and delegations among the passengers of this flight, "representatives of the department said.
It is noted that this aircraft is owned by the federal state-owned state institution "State airline" 223-th flight squad. "
According to the charter of the institution, one of its activities is international and domestic passenger charter flights.