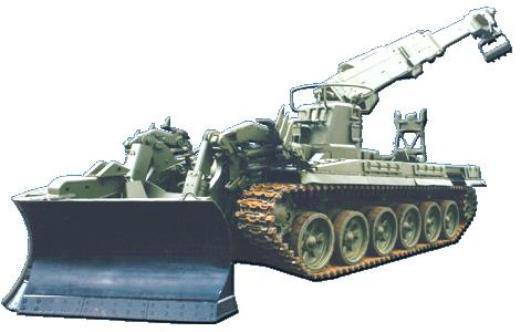 The militia in Kramatorsk adopted a well-armored engineering vehicle based on the T-72B. IMR-2M, as it is called, according to military experts, in the front hemisphere is virtually invulnerable to anti-tank weapons that are in service with the Ukrainian army. This is facilitated by multilayer armor and a powerful bulldozer blade. The machine is even able to withstand a direct hit by an armor-piercing projectile of the main Ukrainian
tank
T-64.
True, the side projection is not so well protected, but if you recall the Syrian experience, this "engineering tank" can be equipped with home-made onboard screens that will save you from anti-tank missiles and grenade launchers.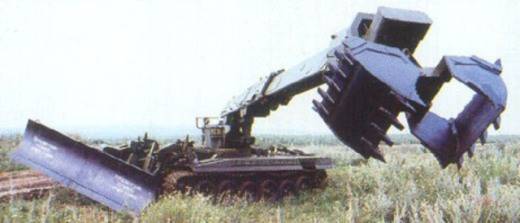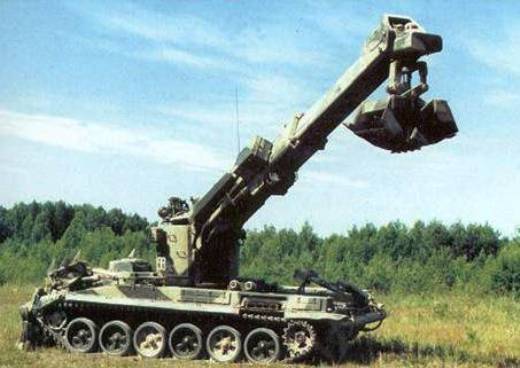 The biggest drawback - the car is not armed. However, if we recall the events in Transnistria, then there are lighter, equipped with homemade armor, BAT tractors-patrons, and rammed Moldovan airborne combat vehicles, literally throwing them out of the way.
In addition, WRI can be equipped with blocks for launching unguided rockets and even guides for firing direct fire with captured missiles from the BM-21 Grad, which the militia have in abundance.
As reported on the page of the manufacturer of this machine - PJSC "Novokramatorsk Machine Building Plant", IMR-2М is intended for paving roads over rough terrain and in the forest, device crossing over ravines, ditches and embankments, equipment for congresses and exits on the banks of rivers, clearing debris and snow .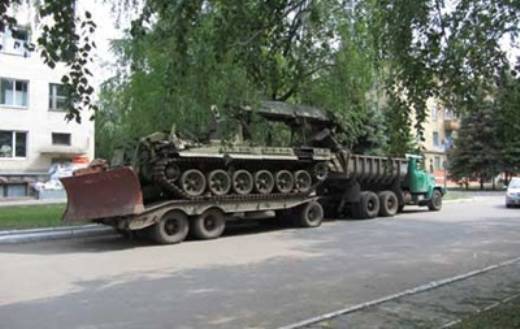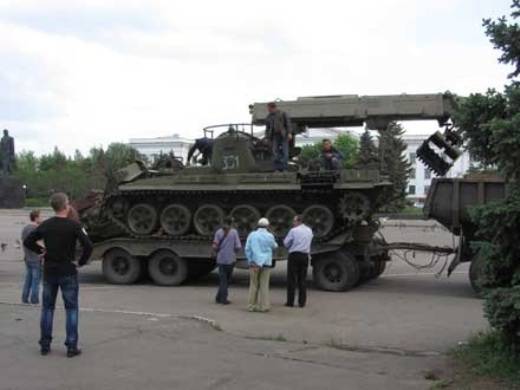 The sealing of the machine protects the crew (2 man) from the effects of a polluted and contaminated atmosphere. The use of night vision devices and headlights with an infrared filter allows you to work at night in compliance with the requirements of blackout. Judging by the fact that the price of the product is negotiable, anyone could acquire the WRI.
But now this military machine was useful for the defense of the city in which it was produced.