Odessa tragedy continues to reveal to the world the face of Ukrainian Maidan skewed in hatred. And after the funeral of the victim of the terrible drama that took place in the hero city of Odessa 2 May 2014, they cannot find peace. The graves of Odessa citizens who fell at the hands of Ukrainian neo-fascists were desecrated. Photos of the results of this barbaric antics in the network were published by activists of the Odessa resistance. Some of them can be seen in
Learn
.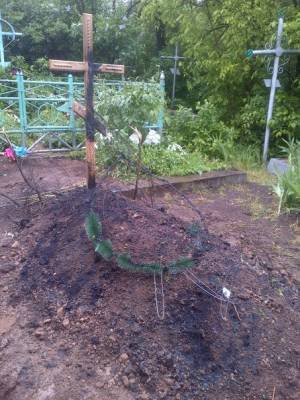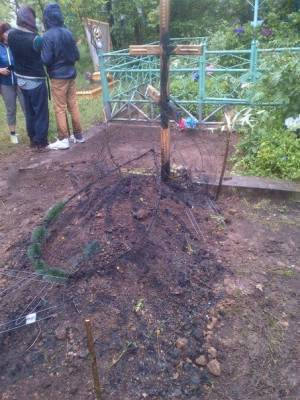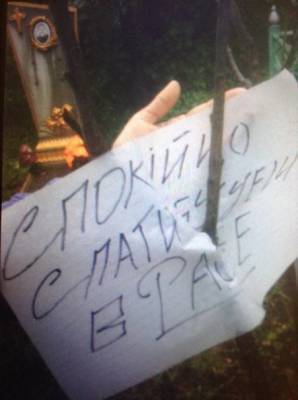 Vandals could not deny themselves in the wild "pleasure" and burned the funeral wreaths on the graves. A wooden cross suffered from fire, which was installed on one of the graves of the dead.
The anti-Maidan activists, remembering that the militants of the Right Sector, one of the sponsors of which is the oligarch Kolomoisky, took part in the mass murder of Odessa citizens in the House of Trade Unions, decided to answer. What exactly will be the answer - not reported. The arson of the entrance cluster of one of the PrivatBank offices in Odessa (Krasnov Street) could have become one of the response actions. As you know, Kolomoisky is the owner of this financial organization.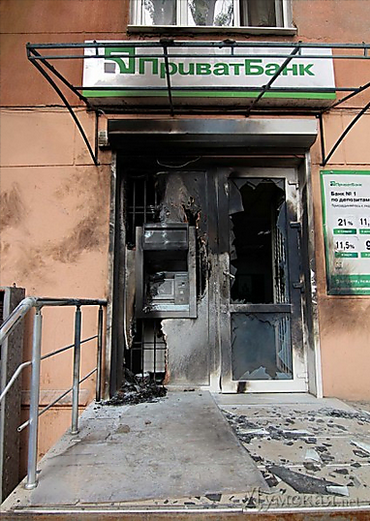 The fact that the bank office in Odessa was set on fire, reports resource
Dumskaya.net
. According to the publication, the fire could have occurred from the operation of an explosive device, which was used by anti-Maidan activists.