Former presidential candidate of Ukraine Oleg Tsaryov posted on his page in
Facebook
information about how the SBU officers give orders about the real hunt for Russian citizens in Ukraine. Oleg Tsaryov, who is a people's deputy, posted a copy of the order of the SBU, which sheds light on where in Ukraine there were so many "Russian saboteurs", which the Ukrainian special services caught in "bundles".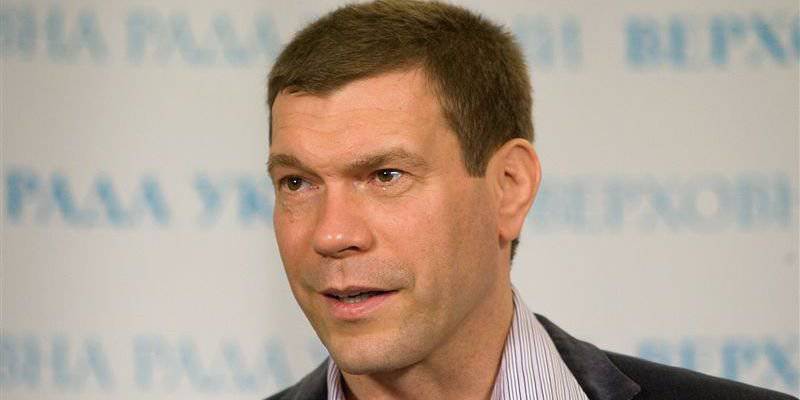 Oleg Tsaryov:
The Internet has got a scan of one interesting document. This is a copy of the order on the SBU. In it, the first deputy head of the Security Service of Ukraine, Krutov, orders subordinates to catch citizens of the Russian Federation. It is further recommended to choose from among them those who have no relatives in Ukraine, and to make of them "saboteurs".
In fact, the leadership of the SBU orders to detain innocent people. Moreover, it is ordered to falsify their testimony or to beat them out of detainees.
This is how the illegitimate Kiev regime injects anti-Russian hysteria. The goal is to set up Ukrainian citizens against the Russian Federation. I think, obviously, whose order in this case is performed by Turchinov, Yatsenyuk and Nalyvaychenko.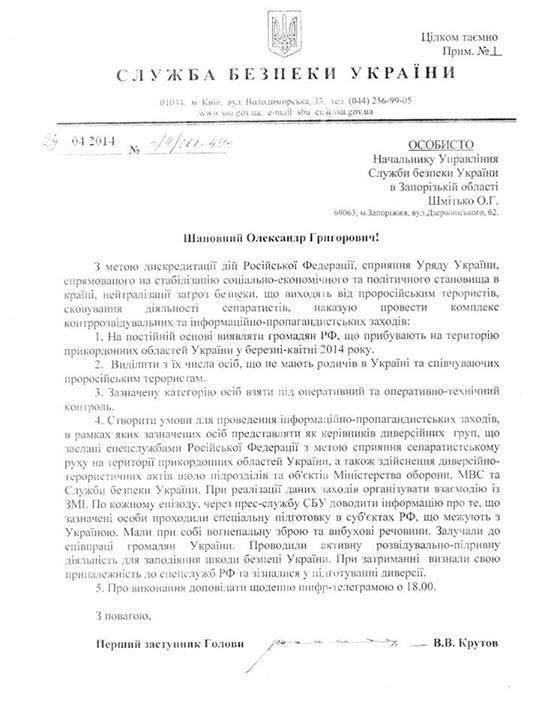 The authenticity of this "scan" in the Security Service of Ukraine for obvious reasons is not confirmed.
In connection with the latest events in Ukraine, Tsaryov suggested that all lawmakers from opposition parties withdraw from the Verkhovna Rada to prevent the putschists from making anti-constitutional decisions. This is reported by the portal.
km.ru
.
Tsaryov:
At the moment, the temporary Ukrainian government puts deputies of the Verkhovna Rada in a position where deputy status and parliamentary immunity are pay for loyalty to the anti-people regime.

Oleg Tsaryov during his participation in the election race was repeatedly attacked. The other day, EU officials added Tsarev's name to the so-called sanctions list, banning him from entering the European Union and announcing that they would freeze Tsarev's accounts in European banks. Tsarev himself claims that he does not have any accounts in EU banks.