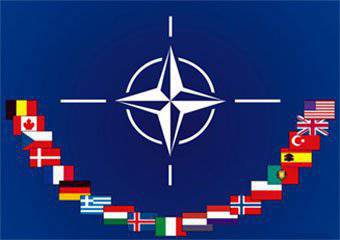 12-23 in May at the Lithuanian Rukla training ground will be held the Black Arrow tactical field exercises, in which approximately 1500 military personnel of the Iron Wolf Brigade and other units of the National Army of Lithuania, as well as other NATO countries, including 150 military personnel of 173- American Airborne Brigade, located in Lithuania since the end of April, reports
"A red star"
.
According to the commander of the mechanized infantry brigade "Iron Wolf" Colonel Raimundas Vaikshnoras, during the exercises will be worked out defense tasks and the interaction of various units. "The readiness of our soldiers to act side by side with NATO allies is our priority," he added.
In turn, representatives of the Pentagon said they sent troops to Eastern Europe to demonstrate their readiness to assist the allies in the event of a threat.
6 May at the Romanian Rotunda training ground and the Vatra garrison of Suceava County on the border of Romania and the Chernivtsi region of Ukraine also began joint Romanian-American military exercises.
On May 5, NATO forces began conducting maneuvers in Estonia and Poland. Several hundred Canadian and American troops landed in the Blendovskoy desert in southern Poland. 6 May exercises began at the range in Zagan. The maneuvers involved the 6-I Airborne Brigade of the Polish Army, as well as about a hundred soldiers of the 173-I Airborne Brigade of the United States and the 3-th Canadian Light Infantry Battalion.
It is worth noting that in June the largest NATO exercises "Sword Strike" must pass. According to General Philip Breedlove, commander of NATO forces in Europe, a complex of land, sea and air measures will give confidence to NATO's eastern allies against the backdrop of a threat from Russia due to the crisis in Ukraine.