Tank biathlon in the Volgograd region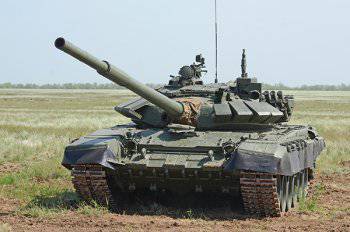 According to the
"Rossiyskaya Gazeta"
, at the Prudboy training ground in the Volgograd region, the final stage of the tank biathlon competitions of the Southern Military District began, in which 15 crews from the 49th and 58th armies, the 122nd separate coastal guard brigade of the Black Sea participate
fleet
and the 102nd military base in Armenia. For the first time, former Ukrainian servicemen who received Russian citizenship are fighting for the title of best.
At the opening of the competition, Deputy Commander of the South-Eastern Military District Lieutenant-General Igor Turchenyuk spoke
tank
biathlon "visiting card" of the Russian army.
"The competitions are young, they were held for the first time last year, but they immediately won many supporters and fans, and not only among military specialists. Millions of viewers watched the competition throughout the week, "he said.
Tank biathlon is held on the principle of "civil" option. Crews go the distance, competing in speed and accuracy of shooting. Also, tankers perform special tasks and overcome various obstacles. Two routes for tanks and infantry fighting vehicles with a length of 3 and 6 kilometers have been created at the Prudboy proving ground. In total, 60 troops and 20 combat vehicles are participating in the competition.
In June of this year, all-army tank biathlon competitions will be held in Alabino near Moscow, where the winners of the district rounds will go. The best tankers of Russia will go to the international tournament in August, in which crews from 15 countries of the world will participate.