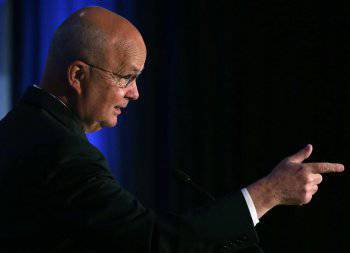 "RT in Russian"
reports that a Georgetown University professor David Cole spoke on the ABC News channel, telling about the debate at Johns Hopkins University with the participation of the former head of the American special services Michael Heiden, during which the latter admitted that the US government is collecting data on citizens' calls.
"At a debate at Johns Hopkins University, my opponent, General Michael Hayden, said:" We kill people using metadata, "said the professor.
According to Cole, metadata (to whom, when, how often they called, and how long the conversation lasted) pose a serious danger to ordinary citizens. They create "a clear picture of the most personal interests and circle of a person's acquaintance, in reality it is much easier to study the metadata of millions of calls than to process their content" He noted that with the metadata of calls, there is no need for the content of the conversations themselves.
It is worth noting that in the summer of 2013, information appeared about a secret court order that allowed the National Security Agency to collect data on the calls of millions of subscribers of a major American telecommunications company Verizon.
In addition, there were reports in the media about another large-scale program of the US government called PRISM, in which it monitors Internet users across the globe.
In April, 2014, the head of US National Intelligence, James Klapper, said that the US intelligence agencies should not have concealed the existence of a program to collect data on telephone conversations from the very beginning.
"If we immediately told US citizens and lawmakers about the existence of this program and explained to them why it was created and how it works, now we would have no problems," he said. "It was necessary to explain that this program is also needed for the common good - just like the need to come to the airport two hours before departure and take off the shoes at the control."