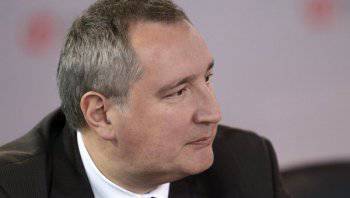 According to RIA
"News"
, with reference to the press secretary to the head of the Cabinet of Ministers of the Russian Federation, Natalia Timakova, the statement of the Russian vice-premier Dmitry Rogozin about the possible curtailment of cooperation with the United States in some areas of the space industry has been agreed by the government.
In particular, Dmitry Rogozin said that from 1 June, 11 individual GPS stations will be suspended in Russia, and from 1 September they can be completely disabled. This could be a response to the refusal of the United States to host the signal correction station of the GLONASS navigation system.
"Since we have not had any progress in recent months in a similar deployment of the GLONASS system in the United States, the time for resolving this issue remains before May 31. With 1 June, we suspend the operation of these stations in the territory of the Russian Federation, "the prime minister said.
newsru.com
.
In addition, the Deputy Prime Minister raised the issue of the supply of NK-33 and RD-180 rocket engines. In connection with the sanctions against Russia, the United States imposed a ban on their purchase, but the United Launch Alliance corporation and the US government sent a federal court a request to lift the temporary ban on the purchase of Russian-made rocket engines.
In particular, Rogozin noted that Russia is not against resuming deliveries, but only on condition that the engines will not be used to launch military vehicles. "We will proceed from the fact that without guarantees that our engines are used only for launching non-military spacecraft, we cannot supply them to the United States," the deputy prime minister said.
As noted by RIA
"News"
, disabling GPS stations will not affect normal users.
"As far as we know, turning off ground GPS stations will only affect ultra-precise positioning, which is not used for civilian purposes. Ordinary users should not feel any changes when using the smartphone as a navigator, "said Alexey Gromakov, marketing director of Huawei Consumer Business Group in Russia.