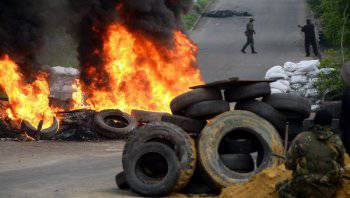 On Wednesday night, RIA correspondent
"News"
reported that on the outskirts of Slavyansk artillery and machine-gun fire was heard again. Artillery ammunition explosions are heard from the feed mill area, where one of the militia checkpoints is located. In addition, you could hear machine-gun bursts and see traces of tracer bullets.
It is noted that recently the units controlled by the Kiev authorities fire at the city at least once a day. Slavyansk is practically devoid of telephone communication, therefore it is not possible to contact representatives of the militia headquarters.