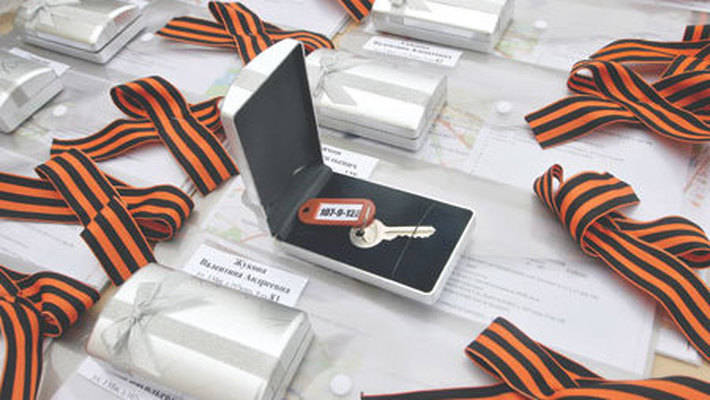 Last weekend, veterans from the Kaluga region were given the keys to fully finished apartments in a nine-storey building on the outskirts of Kaluga, the press service of the regional government reported on Monday.
Veterans will live in the quarter "Malinovka", which is being built by a Belarusian company. 40 people from Kaluga, Obninsk, Zhizdrinsky, Spas-Demensky, Dzerzhinsky, Babyninsky, Medynsky, Lyudinovsky, Sukhinsky, Peremyshlsky and Kuibyshevsky districts received the keys to housing.
"It's symbolic that the Belarusian company built apartments for you. This is a wonderful gift for our common main holiday. Today we especially need to be united, rally, so that your children and grandchildren do not have to experience what you experienced during that terrible war", - quotes the press service appeal governor of the region Anatoly Artamonov to veterans.
Kaluga Region in 2014 received more than 236 million rubles from the federal budget for the purchase of apartments for veterans. Since 2005, since the beginning of the program, 2204 people have moved into comfortable housing. This year, the apartments should get some more around 200 veterans. In total, 510 people were in line for the first of March. Most of the people on the waiting list choose Kaluga for living, moving to the regional center from the districts.