One of the most famous Russian
armory
concerns - the Kalashnikov concern (Izhevsk) is switching to an optimization mode of operation. Recently in Russia the word "optimization" has become synonymous with the word "total staff reduction", however, the press service of the concern announces that in this case optimization will be associated with changes in a different plan in the staffing table.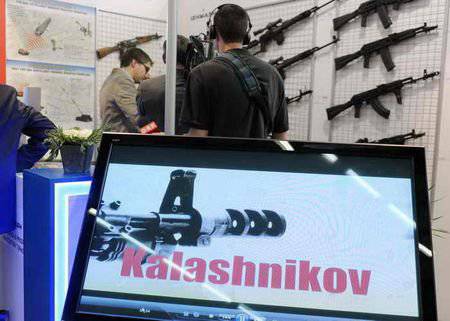 According to the information agency
RIA News"
, OJSC Concern Kalashnikov decided to increase the number of workers by reducing the number of administrative staff of the enterprise. Recently, the general director of the company managed to "acquire" 12-th deputies. Now the company decided to leave exactly half of this number. In addition, more than 250 representatives of the administrative staff will go "under the knife" of optimization.
At the same time, representatives of workers and engineering specialties will not lose their jobs in Kalashnikov OJSC. In addition, the concern is going to hire some more 500 people just for working specialties, because the lack of such specialists has been evident all lately. The company does not exclude that many representatives of the administrative building will express a desire to remain in the concern at a production position, linking this with the fact that after the optimization measures, the average wage should increase significantly.
Ordinary employees of the company hope that the information on optimization by the management of the concern is true, and that the layoffs do not really threaten professional workers and engineering personnel.
6 in May became aware that private investors had acquired 49% of the concern's shares. The stake in 51% remained with Rostec.