The official representative of the US State Department, Ms. Psaki, continues to "delight" the public with her speeches. This time, she reflected on the numerous frauds that allegedly took place during the referendum in the Luhansk and Donetsk regions of Ukraine.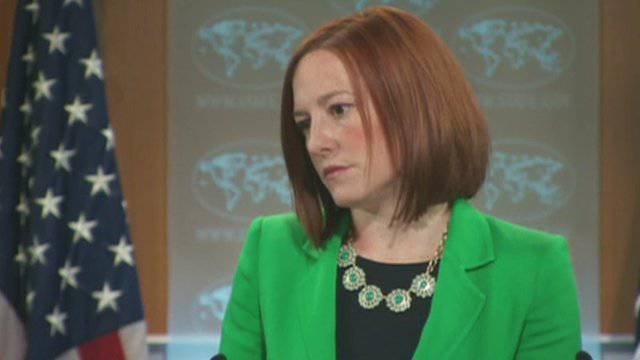 Quote Jen Psaki leads the TV channel
Russia Today
:
The voting methodology raises strong suspicions, there are reports of electoral "carousels", pre-filled ballots.
One of the journalists who were present at the briefing immediately asked Jennifer what she meant by the word "carousel." At the same time, he asked the official representative of the State Department, not without irony: maybe people were sitting on the merry-go-round and somehow voted in a circle, causing smiles from colleagues.
Instead of an explanation, the State Department spokeswoman suddenly declared that she herself was not aware of the exact meaning of this term and simply read it in a piece of paper, but at a convenient opportunity, she would precisely clarify this meaning with experts. With this tirade, psaki independently signed in that she simply voiced the text provided to her, without particularly bothering to delve into its details.
The further course of the briefing showed that Psaki poorly understands not only electoral topics, but also the topics of trade relations, which she herself began to think about, mentioning Russian-Ukrainian gas contracts. A conversation about why, according to Psaki, Russia does not have the right to demand money for the goods sold in Ukraine in the form of blue fuel, the official representative of the Ukrainian Foreign Ministry completed in the usual way:
I'm going to figure this out when I get to work in my office.
«
Oh, please do me a favor, sort out what you say
"- read on the lips of journalists.