One of the leaders of the presidential race in Ukraine, Petro Poroshenko (and if you believe the results of polls in Ukraine, his rating is about 25%), he urged to protect the citizens of the country from access to Russian TV channels by all means. In the broadcast of the ICTV channel Petro Poroshenko said that it is necessary to "protect" people from the "Russian propaganda" even if it will have to mine television towers.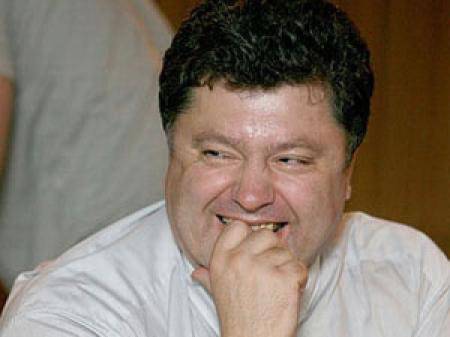 Candidate Poroshenko has repeatedly called on the Ukrainian Teleradiocommunication Committee to reduce the volume of broadcast media product coming from Russia. Persecution primarily concerns information and analytical content on television, but the plans of both the presidential candidate and the State Committee for Television and Radio Broadcasting of Ukraine are to impose a total ban on broadcasting Russian-made films in which the Armed Forces of the Russian Federation are praised. It is reported by the news agency
ITAR-TASS
.
Since the end of March, some Russian TV channels have been discontinued in Ukraine. At the same time, special commissions are being created in the regions of the country, which check one or another Russian television content for "suitability" for display to the Ukrainian audience.
The authorities of the Donetsk and Luhansk People's Republics made repeated attempts to reintroduce disconnected Russian TV channels into the broadcasting industry. In some cities of the regions this was done. It is precisely to these cities that the main anger of Petro Poroshenko is aimed, who is going to mine the TV towers in order to completely block access to the broadcasting of Russian television channels in Ukraine.
For reference: Petro Poroshenko is a Ukrainian oligarch with a fortune of about 1,5 billion dollars, who has nominated himself for the presidency. The main business of Poroshenko is the chocolate factory Roshen, one of the representative offices of which is located in Russia is the city of Lipetsk.