Yulia Tymoshenko website
announces the initiative of the presidential candidate of Ukraine. Yulia Tymoshenko declares that in Donetsk it is necessary to immediately hold a "round table", which can contribute to the achievement of a national consensus.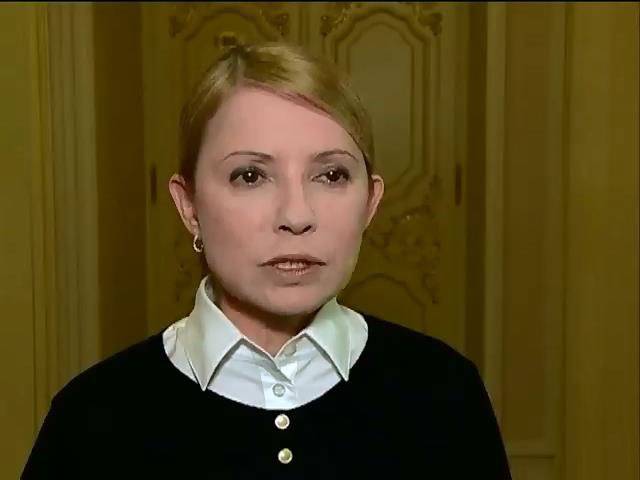 Yulia Tymoshenko:
A few weeks ago I insisted on the immediate holding of a nationwide "round table of unity and understanding in Donetsk. It was in Donetsk, because I had to spend it in Kiev, for 800 kilometers from the epicenter of the confrontation, without the participation of ordinary representatives of Donetsk, and the Luhansk, and Eastern pro-Russian movements, conceptually unacceptable and inefficient.
If we want to keep the country whole and independent, we are simply obliged to hear and understand the representatives of Donetsk and the people of Lugansk, their aspirations, their fears, their life circumstances, their problems and hopes. The central government has lost a lot of time, not trying to understand and hear Ukrainians from the east and south, and without this it is very difficult to sew the country.

This is another attempt by the leader of the Ukrainian "Batkivschyna" to set himself up as an all-Ukrainian peacemaker. However, these attempts do not always find approval among the ordinary residents of Donbass, whom she only recently called for shooting from nuclear
weapons
.
Yulia Tymoshenko is trying to set herself against Petro Poroshenko's main rival in the presidential election, who sees no reason to negotiate with the people's authorities in the south-eastern regions of Ukraine. The closer the so-called presidential elections in Ukraine, the more significantly the rhetoric of the main candidates for the post of head of state may change.
According to
News.ru
, "Round tables" with the participation of various parties of political confrontation in Ukraine can begin their work tomorrow - 14 May 2014 of the year. What is the effectiveness of these "round tables" - a separate issue.