Interlocutor
RIA News"
reports that units of Donbass militias are fighting with units of the so-called National Guard of Ukraine near Kramatorsk.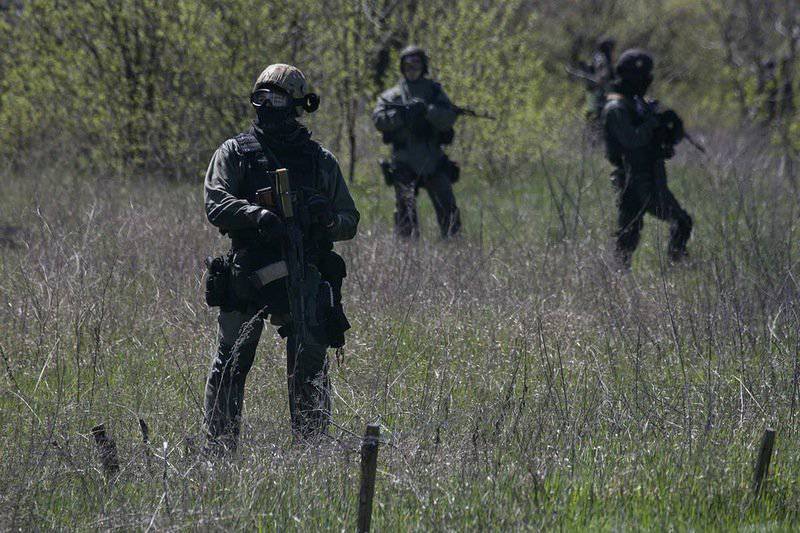 On the victims of clashes received conflicting information. There is evidence that Kramatorsk militia destroyed one enemy vehicle. This is the BTR, in which representatives of the National Guard of Ukraine, often referred to as Don Nazi-Guard, in the Donbas tried to break through to the central part of the city.
According to the Life News TV channel, columns of Ukrainian armored vehicles moved toward the village of Oktyabrsky, military helicopters are visible in the sky. The national guard is firing not only for the militias, but also for those civilians who did not have time to hide. Speech on the provision of a humanitarian corridor for the civilian population Kiev again did not lead.
According to representatives of the Kramatorsk militia, volunteer companies participate in the battles with the National Guard, many of which are formed from local Cossacks. Details of the representatives of the militia about their own losses: to 15: 00 one soldier was killed, one was seriously wounded.
Residents of Kramatorsk believe that in this way Kiev is trying to avenge them for their active participation in the referendum. Kramatorsk is one of those cities of Donbass where the turnout at the referendum held on Sunday was extremely high. Most residents of the city spoke in favor of the sovereignty of the Donetsk People's Republic.