The leader of the Lugansk People's Republic of Valery Bolotov came to the clinic after the assassination attempt on him. This is reported
BBC News
. In the people's governor shots were fired from
weapons
, as a result, he received serious injuries and lost a lot of blood. Details of the attack is not reported.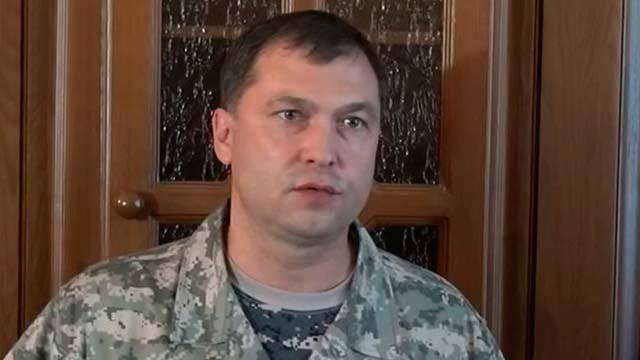 Representatives of the authorities of LNR declare that Kiev appointed Valery Bolotov for the award in the amount of 1 million US dollars.
The attempt itself took place around 11 hours local time. The only comments about what happened by this time were given by representatives of the Lugansk People's Republic Vasily Nikitin. He said that at the moment Valery Bolotov is in one of the closed clinics, where medical specialists are fighting for the life of the people's governor.
Nikitin believes that the attempt on Valery Bolotov is a kind of revenge of the Kiev junta for the referendum held in Lugansk and other cities in the region.
According to Nikitin, Gennady Tsipkalov, who is the first deputy of Valery Bolotov, will temporarily perform the duties of the head of the republic. Reports about it
"Interfax"
.
This is not the first attack on politicians who oppose the Kiev junta, or at least are not ready to openly speak out in its support. Mikhail Dobkin and Oleg Tsaryov were attacked. Kiev kidnapped Pavel Gubarev. An attempt was made on the mayor of Kharkov, Gennady Kernes, who is currently undergoing treatment in Israel.